Window Replacement in Richmond: From Residential to Commercial
Window Replacement in Richmond: From Residential to Commercial Window replacement in Richmond is a service that can be used for residential and commercial purposes. Window replacements are necessary for any home or business when the old windows have become damaged, broken, or no longer energy efficient. The Paramount Builders Inc offers window installation services to…
Window Replacement in Richmond: From Residential to Commercial
Window replacement in Richmond is a service that can be used for residential and commercial purposes. Window replacements are necessary for any home or business when the old windows have become damaged, broken, or no longer energy efficient. The Paramount Builders Inc offers window installation services to homeowners and businesses with top-quality products from Marvin Windows and Doors. In addition, Paramount Builders Inc provides your home or office with better insulation, increased safety features such as security screens and locks, improved soundproofing properties, reduced drafts during winter months from cold air coming through cracked glass panes, etc. Learn information about Richmond, VA.  
Paramount Builders Inc is an industry leader when it comes to Window replacement. Paramount Builders Inc has been servicing the Window replacement needs of residential and commercial customers since 1991. Paramount Builders Inc specializes in a wide range of Window replacements, including a Window sill, Window sash, Window frame, Door window, Casement window, and more! Contact us today to schedule your free estimate and find out how we can help you with your next project. Discover facts about Richmond Window Replacement: Keep Your Home Comfortable with Double Pane Energy Efficient Windows.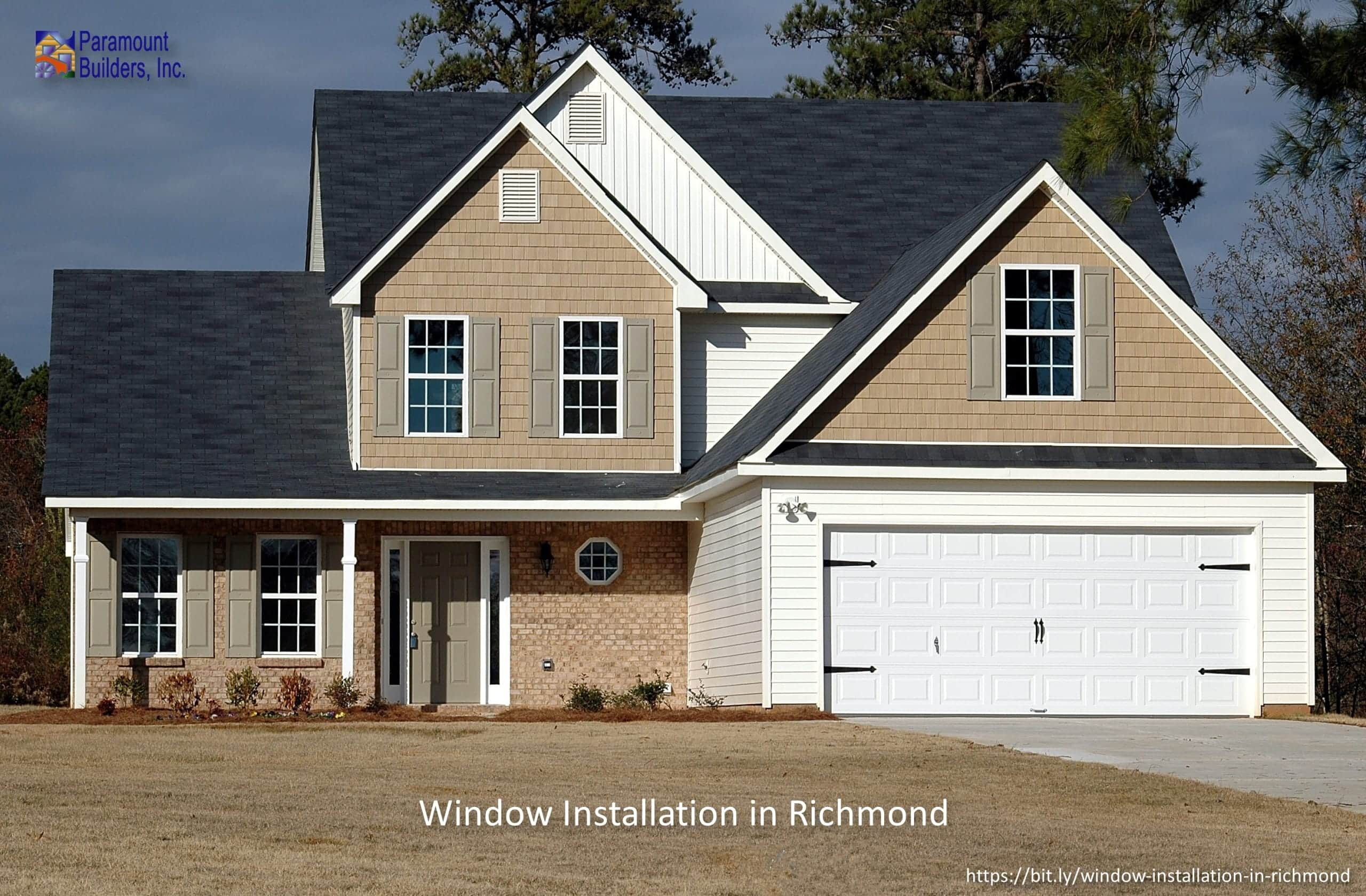 Window Replacement in Richmond: From Residential to Commercial Window replacement is a common procedure for homeowners. Window contractors provide customers with the latest and most appropriate window technologies available now, including windows that are energy efficient and environmentally friendly. Window replacements need not be an arduous task when it comes to cost; many window companies offer financing options for those who might not have enough cash upfront or who do not qualify for loans from banks. Choosing the right type of company can also make all the difference between a good experience and a bad one – whether you're replacing residential-grade windows or commercial ones.
If you need Window Replacement in Richmond, then give Paramount Builders Inc a call. Paramount Builders Inc can help with any size or type of window replacement needs that you may have. No matter what your home's style is, Paramount Builders Inc has windows for it– from traditional to contemporary and everything between! They will make sure the perfect window match is found for your home.
Window installation doesn't just stop at homes either; commercial buildings also get new windows installed on a regular basis as well. Window World installs many types of different glass into their frames– including insulated glass units (IGU), thermal pane low-E coatings, argon gas-filled insulators, alternative technologies such as thin-film solar PV panels, and others are all available. Paramount Builders Inc is a great resource for Window Replacement in Richmond because their team of experts will help you find the perfect window replacement material and style to suit your needs.