Window Company Newport News VA
The Go-To Window Company for Residents of Newport News, VA Are the windows of your Newport News, Virginia, home looking worse for wear? Have you experienced rising energy costs in the last few months due to their poor thermal performance? If the answer to either of those questions is yes, you shouldn't wait to find…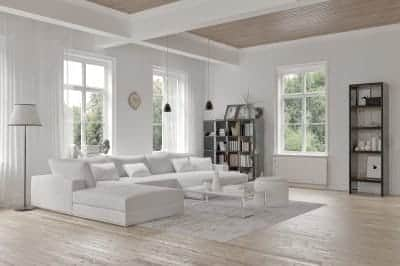 The Go-To Window Company for Residents of Newport News, VA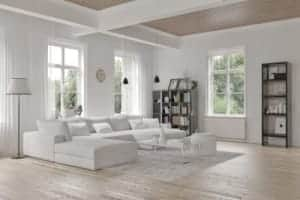 Are the windows of your Newport News, Virginia, home looking worse for wear? Have you experienced rising energy costs in the last few months due to their poor thermal performance? If the answer to either of those questions is yes, you shouldn't wait to find a replacement window company you can turn to for a much-needed home upgrade.
You could choose to partner with some run-of-the-mill contractor, but why not look to an established team like Paramount Builders? Since our 1991 founding, we have gone above and beyond for our customers, delivering exceptional experiences with every replacement window installation we do. It has long been our mission to improve our community one home at a time—why not have your home become a part of that effort?
Installing Preservation's Triple-Pane Vinyl Replacement Windows
When you choose Paramount Builders as your window company, you can be sure that you'll be getting the absolute best that the industry has to offer. We are authorized dealers of Preservation's triple-pane vinyl replacement windows, which are highly thought of by both homeowners and industry experts. They are exceptionally crafted windows that offer a wide variety of benefits, including:
Great durability – The vinyl material these windows are manufactured with is strong, holding up against whatever Mother Nature throws its way while maintaining a like-new look. In fact, the frames of these windows won't crack, chip, rot, warp, peel, or deteriorate over time, making them a worthwhile investment.
Top-notch energy efficiency – Featuring triple-pane glass and SST foam spacer systems, these replacement windows are great for reducing heat transfer. That means a reduced workload for your HVAC system, which can result in a more comfortable home as well as savings on monthly heating and cooling costs.
Unique beauty – With customization options available, you can find the perfect combination of features to create a look that is unique to your home. Plus, with BetterVue® screens that are upgrades over standard fiberglass screens, these windows allow for a fantastic view of the outdoors.
A Window Company Offering Great Variety to Meet Your Home's Needs
As an experienced window company, we know different homeowners have different aesthetic tastes, which is why we offer so much variety. You can choose between different colors, finishes, and styles to find the perfect look for your home. Our style selection includes bay, bow, casement, double-hung, garden, and slider windows, all of which can provide exceptional beauty for your home.
Flawless Installation Work Setting Us Apart From the Rest
The members of our team at Paramount Builders possess the knowledge and experience necessary to provide you with an unrivaled replacement window installation experience. We have been working with Preservation's triple-pane vinyl windows since 1999, giving us in-depth product knowledge that you'd be hard-pressed to find elsewhere.  You can rely on us for masterful craftsmanship that ensures optimal performance from your windows that will last for years to come.
More Than Just Your Trusted Window Company
When you call on Paramount Builders for your replacement window needs, you'll get more than a window company—you'll get a partner that truly cares about you, your project, and your home. As a family-owned company, we always take pride in treating our customers with the utmost respect and care during every job we do. Plus, if you should have a problem after our work is done, we have a full-time customer service department that can assist with whatever you need. With such dedication to our customers, it's no wonder we have such a glowing reputation. For proof, simply look to our A+ rating with the Better Business Bureau, which we have maintained for many years.
If you're ready to count on us as your go-to window company, contact Paramount Builders today. We are proud to serve homeowners in Newport News, as well as surrounding Northern Virginia communities.