Why Asphalt Shingles are Chesapeake Homeowners' Top Choice
Nestled on the shores of the Chesapeake Bay, Chesapeake homes exude charm and history. When it comes to selecting roofing for these classic homes, there's a clear front-runner: asphalt shingles. Let's dive into why these shingles remain the top choice for homeowners in this picturesque region. A Blend of Tradition and Modernity The Perfect Match…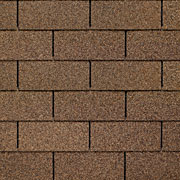 Why Asphalt Shingles are Chesapeake Homeowners' Top Choice
Nestled on the shores of the Chesapeake Bay, Chesapeake homes exude charm and history. When it comes to selecting roofing for these classic homes, there's a clear front-runner: asphalt shingles. Let's dive into why these shingles remain the top choice for homeowners in this picturesque region.
---
A Blend of Tradition and Modernity
The Perfect Match for Chesapeake Homes
Asphalt shingles offer homeowners a blend of traditional aesthetics with modern durability. While Chesapeake homes range from colonial to contemporary, these shingles seamlessly fit into the neighborhood's character. It's not just about the look, though. Modern asphalt shingles bring advanced technology to the age-old task of keeping homes safe and dry.
---
Affordability Without Compromise
More Bang for Your Buck
One of the prime reasons homeowners lean towards asphalt shingles is their cost-effectiveness. In comparison to other roofing materials, asphalt shingles deliver unparalleled value. They offer a protective barrier against the elements without burning a hole in your pocket. Plus, with a variety of styles and colors available, there's no compromise on aesthetics.
---
Ease of Installation and Maintenance
Simplicity at Its Best
Roofing projects can be daunting. However, the installation of asphalt shingles is relatively straightforward. Local contractors are well-acquainted with this roofing material, ensuring quicker and smoother installations. And when it comes to maintenance? Minimal. A simple inspection now and then, coupled with occasional cleaning, keeps them in top shape for years.
---
Durability that Stands the Test of Time
Facing the Chesapeake Weather Head-On
The Chesapeake area is no stranger to a mix of sunny days, stormy nights, and the occasional snowfall. Asphalt shingles are built to withstand diverse weather conditions. Whether it's the blazing summer sun or a surprise hailstorm, these shingles rise to the challenge, promising a long lifespan and consistent performance.
---
Environmental Considerations
Going Green with Your Roof
With the growing emphasis on sustainable living, Chesapeake homeowners can rest easy knowing asphalt shingles don't fall short. Many brands offer recyclable shingles, and the energy required to produce them is comparatively lower than some alternatives. This ensures a reduced carbon footprint while still delivering a top-tier roofing solution.
---
A Winning Choice for Chesapeake Homes
When it comes to replacing your roof in Chesapeake, we've got your solutions. It's not just by chance that asphalt shingles have become the go-to roofing material for Chesapeake homeowners. Their unique blend of aesthetic appeal, durability, affordability, and sustainability makes them a standout choice. As the years roll on, and more homes dot the scenic Chesapeake landscape, it's a safe bet that the majority will be crowned with asphalt shingles.