Vinyl Windows Virginia Beach VA
Vinyl Windows from Paramount Builders Offer Many Benefits for Virginia Beach, VA, Homeowners Vinyl windows are a popular choice for homeowners in Virginia Beach, Virginia, because of their durability and minimal maintenance requirements. Unlike those made of wood, vinyl frames won't ever become damaged – even after years of exposure to the elements. And, because…
Vinyl Windows from Paramount Builders Offer Many Benefits for Virginia Beach, VA, Homeowners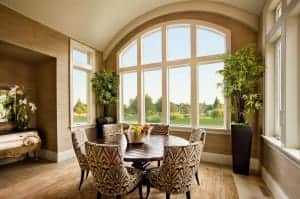 Vinyl windows are a popular choice for homeowners in Virginia Beach, Virginia, because of their durability and minimal maintenance requirements. Unlike those made of wood, vinyl frames won't ever become damaged – even after years of exposure to the elements. And, because they won't chip, crack, or peel, vinyl frames won't need to be scraped, repainted, or refinished to continue looking their best.
At Paramount Builders, we offer vinyl windows crafted by Preservation, a leading name in the home improvement industry. In addition to being durable and low maintenance, these windows:
Come in a variety of styles, colors, and finishes, so we are sure to have a product that meets your aesthetic preferences
Boast better airflow, visibility, and insect protection as compared to standard windows, thanks to their advanced BetterVue® screens
Are energy efficient thanks to triple-pane glass and SST foam spacer systems
Offer improved sound absorption and reduced condensation as compared to windows from other manufacturers
Are backed by Preservation's limited lifetime transferrable warranty
In addition to all these amazing benefits, partnering with Paramount Builders to have new vinyl windows installed in your home can also be a financially sound decision, as we also offer convenient financing options to those who qualify.
If you would like to learn more about the industry-leading vinyl windows we install for homeowners in Virginia Beach, VA, contact Paramount Builders today. Our friendly, knowledgeable representatives will be glad to answer any questions you may have.