Vinyl Siding Manassas Park, VA
Vinyl Siding from Paramount Builders is Improving Homes throughout Manassas Park, VA Preservation Premium vinyl siding for your home in Manassas Park, Virginia can only be found at Paramount Builders. We are proud to be the exclusive provider of this extremely durable and aesthetically pleasing house siding in the area, because we know how much…
Vinyl Siding from Paramount Builders is Improving Homes throughout Manassas Park, VA
Preservation Premium vinyl siding for your home in Manassas Park, Virginia can only be found at Paramount Builders. We are proud to be the exclusive provider of this extremely durable and aesthetically pleasing house siding in the area, because we know how much it can improve our customers' lives.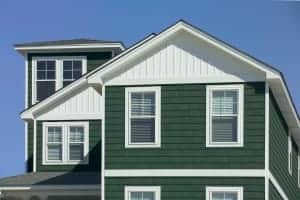 Too many of our customers have been exhausting themselves for years with the laborious scraping and repainting their homes required, and have been elated to discover the vinyl siding we install is virtually maintenance free. This siding requires so little upkeep because of its durable vinyl material. Since the coloring of the vinyl doesn't chip or peel the way paint does, it requires almost zero attention to maintain its like-new finish. Plus, this siding will never warp, rot, or crack, so you can trust it will stand the test of time.
Since most of our customers are hoping to improve their Manassas Park, VA homes' cosmetic appearances with the installation of new vinyl siding, we have made it available in many choice colors as well as a range of styles, including:
Board & Batten
Dutch lap
Clapboard
Cedar shake
Scalloped
What's more, our vinyl siding sits in front of a thick layer of ClimaShield insulation. This insulation is built into the siding which provides our customers with improved thermal efficiency. This helps better regulate your home's internal temperature and could possibly even lead to savings on your energy bills, making Preservation Premium vinyl siding as practical as it is beautiful.
If you're considering having new siding installed on your home in the Manassas Park, VA area, vinyl siding from Paramount Builders is the best choice you can make. We have been committed to improving our community, one home at a time, since we first opened in 1991. Call us today to get started.