Vinyl Siding Hopewell, VA
Vinyl Siding from Paramount Builders Offers Invaluable Benefits to Hopewell, VA, Homeowners Vinyl siding from Paramount Builders is much more than just another remodeling investment for your Hopewell, Virginia, home. Our exclusive Preservation Premium vinyl siding has lasting effects that will continue to impress you for years to come. That's because this siding is virtually…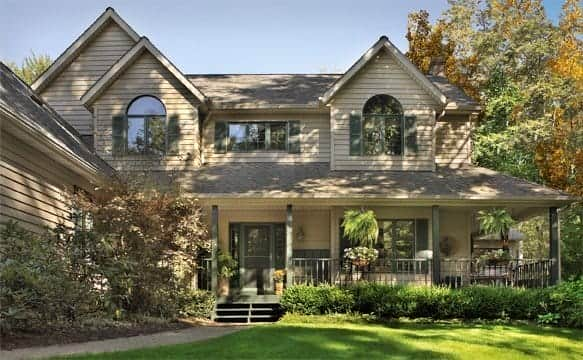 Vinyl Siding from Paramount Builders Offers Invaluable Benefits to Hopewell, VA, Homeowners
Vinyl siding from Paramount Builders is much more than just another remodeling investment for your Hopewell, Virginia, home. Our exclusive Preservation Premium vinyl siding has lasting effects that will continue to impress you for years to come. That's because this siding is virtually maintenance free. The durable vinyl material will never chip or peel, saving you from the constant scraping and repainting that other siding products require and making burdensome routine care a thing of the past.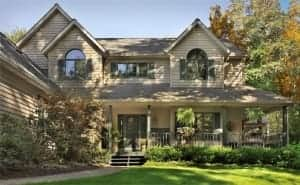 In addition to saving you the time and energy associated with typical siding upkeep, our vinyl siding might even save you money, thanks to its ClimaShield Insulation. This thick insulating layer helps to regulate your Hopewell, VA home's interior temperature, reducing the strain on your HVAC system and helping keep your home:
Cooler in the summer
Warmer in the winter
More energy efficient overall
While our customers appreciate the significant benefits provided by our vinyl siding, we know that they also want their new siding to enhance the physical appearance of their homes. We cater to this need by offering a wide range of styles and color options, allowing our customers to choose the combination that they like best. We can even include details like decorative trim to match or complement your new siding.
Once you have chosen the style and color that will work best with your home, our experienced installers will complete the job with as little disruption to your daily life as possible. Our affordable monthly payment plans are available to those who qualify to make new vinyl siding for your Hopewell, VA home even more accessible. Trust your siding project to one of the best exterior home improvement companies in the business, contact Paramount Builders today.