The Benefits of Vinyl Windows for Virginia Beach's Humid Climate
Nestled on the shores of the Atlantic Ocean, Virginia Beach is a city that blends coastal charm with modern living. While residents bask in its scenic beauty, they also face the challenge of a predominantly humid climate. With humidity levels often reaching upwards of 70%, homeowners here must make careful choices when it comes to…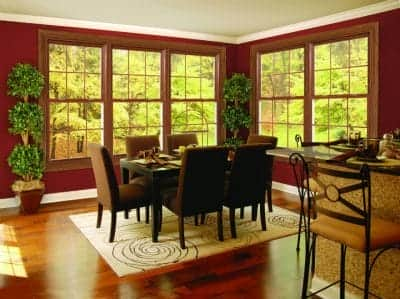 The Benefits of Vinyl Windows for Virginia Beach's Humid Climate
Nestled on the shores of the Atlantic Ocean, Virginia Beach is a city that blends coastal charm with modern living. While residents bask in its scenic beauty, they also face the challenge of a predominantly humid climate. With humidity levels often reaching upwards of 70%, homeowners here must make careful choices when it comes to home improvement and maintenance. One of the standout choices for many has been the adoption of vinyl windows. But why? Let's delve into the unique benefits that vinyl windows offer, especially suited for the humidity that Virginia Beach is no stranger to.
Moisture Resistance:
In a city where humidity is the norm, wooden window frames can absorb moisture, leading to warping, rotting, or mold growth. Vinyl, on the other hand, remains non-porous. It repels moisture, ensuring the window frames stay durable and free from water-related damages.
Energy Efficiency:
With temperature variations and humidity playing tricks, maintaining a consistent indoor climate can be challenging. Vinyl windows come to the rescue with their excellent insulating properties. They prevent the cold or warmth from outside to seep in, helping residents save on heating and cooling costs.
Replacement windows play a vital role in home energy efficiency. As such, understanding the system used to rate their energy performance can help homeowners make informed decisions. In the United States, the most recognized system for determining the energy efficiency of replacement windows is managed by the National Fenestration Rating Council (NFRC). This non-profit organization's ratings are essential for understanding how windows perform in terms of energy conservation.
Here's a breakdown of the key metrics used by the NFRC and other relevant organizations to determine replacement window energy efficiency:
1. U-Factor (or U-Value):
Definition: Measures how well a window insulates, which in turn determines how effectively it can prevent heat from escaping.
Scale: Generally ranges from 0.20 to 1.20. The lower the U-Factor, the better the window is at insulating.
2. Solar Heat Gain Coefficient (SHGC):
Definition: This measures how well a window blocks heat caused by sunlight.
Scale: SHGC is measured on a scale of 0 to 1. A lower SHGC means the window transmits less solar heat, which is especially beneficial in hot, sunny climates.
3. Visible Transmittance (VT):
Definition: Measures the amount of visible light the window lets through.
Scale: Like SHGC, it's measured on a scale of 0 to 1. A higher VT means more light is let through, which can reduce the need for artificial lighting during the day.
4. Air Leakage (AL):
Definition: Determines the rate at which air passes through the window's joints.
Scale: It's usually measured in cubic feet of air passing through one square foot of window area per minute. Lower values indicate better resistance to air leakage.
5. Condensation Resistance (CR):
Definition: Measures the window's ability to resist the formation of condensation on its surface.
Scale: Typically rated between 1 and 100. A higher number indicates better resistance to condensation.
In addition to these metrics, the ENERGY STAR program, run by the U.S. Environmental Protection Agency (EPA) and the U.S. Department of Energy (DOE), provides certification for windows that meet strict energy efficiency guidelines set by these agencies. When shopping for replacement windows, looking for the ENERGY STAR label can be an easy way to ensure you're getting a product designed for optimal energy efficiency.
Low Maintenance:
Given the moist conditions, regular window materials may require consistent upkeep to prevent deterioration. Vinyl windows, in contrast, demand very little maintenance. A simple wipe down occasionally keeps them looking fresh and new. No need for regular painting, staining, or sealing!
Cost-Effective:
Budgeting for home windows in Virginia Beach? Vinyl windows offer an economical solution without compromising on quality. Not only are they typically less expensive upfront than wood or aluminum windows, but their durability ensures long-term savings on repairs and replacements.
Aesthetic Appeal:
Modern vinyl windows come in a myriad of styles, colors, and finishes. Whether you own a beachfront property or a quaint suburban home in Virginia Beach, there's a vinyl window design that can complement its architecture and enhance its beauty.
Eco-Friendly:
With increasing awareness about sustainable living, it's essential to note that many vinyl windows are recyclable. This reduces the environmental footprint, making them a green choice for Virginia Beach homeowners.
UV Resistance:
The sun's rays can be harsh, especially during Virginia Beach summers. Vinyl windows are often treated to resist UV rays, ensuring they don't fade or degrade quickly. This UV resistance not only prolongs the windows' life but also protects interiors from harmful UV radiation.
Noise Reduction:
Though not directly related to humidity, an added advantage of vinyl windows is their ability to insulate against noise. This makes them perfect for homes close to busy streets or communal areas in Virginia Beach, providing a peaceful indoor environment.
Get New Windows For Your Virginia Beach Home!
When considering home improvements in a humid coastal city like Virginia Beach, it's crucial to think long-term. Vinyl windows, with their myriad benefits, prove to be a choice that's both practical and aesthetic. Whether you're renovating an old home or building a new one, these windows promise durability, efficiency, and beauty, making them a favored pick for those looking to combine function with form.