Siding Installation Newport News VA
Your Source for Siding Installation Services in the Newport News, VA, Area When neighbors and passersby look at your home, its siding is one of the aspects that will draw most of their attention. So, if that's the case, why not make sure it reflects the beauty and style that suits your tastes? If you…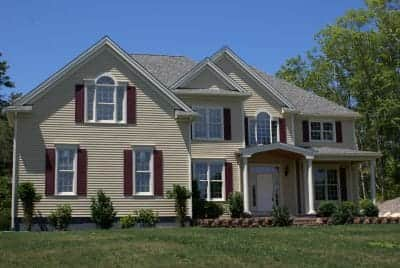 Your Source for Siding Installation Services in the Newport News, VA, Area
When neighbors and passersby look at your home, its siding is one of the aspects that will draw most of their attention. So, if that's the case, why not make sure it reflects the beauty and style that suits your tastes? If you don't feel that the siding at your Newport News, Virginia, home is currently doing so, look to Paramount Builders. We have been serving homeowners with exceptional home improvement projects since 1991, and our siding installation services are second to none. We would love for you to experience that firsthand.
Offering the Industry's Best With Our Siding Installations
Since our founding, it has been Paramount Builders' mission to improve our community one home at a time. One way we do that is by offering the best that the industry has to offer. When it comes to siding installations, that certainly rings true. We offer Preservation's industry-leading vinyl siding, which is:
Beautiful – Available in a variety of styles—including clapboard, cedar shake, scalloped, Dutch lap, and board and batten—as well as a wide selection of stunning colors, the siding we offer is sure to give your home a boost in curb appeal.
Energy efficient – Installed over a thick layer of foam underlayment, our vinyl siding will create a complete weather seal around your home and minimize heat transfer, which can save energy and potentially money.
Durable – Vinyl siding, by its nature, is impressively durable. Preservation's siding is specially engineered to provide lasting beauty and performance, and it won't chip, crack, peel, or deteriorate over time.
Siding Installation Work That Ensures Long-Lasting Excellence
Preservation's vinyl siding is exceptionally manufactured and, when installed properly, can be a significant boost to the long-term beauty and thermal performance of your home. Thanks to our decades of industry expertise and first-class craftsmanship, Paramount Builders can precisely install your new siding for optimal beauty and performance that will last. Plus, we will back our work with a lifetime limited warranty, ensuring that your investment is protected.
If you're looking to invest in siding installation at your Newport News, VA, home, contact Paramount Builders today.