Siding Contractor Midlothian, VA
Signs You Need to Hire a Siding Contractor to Remodel Your Midlothian, VA, Home's Exterior Siding covers your home's exterior and protects it against damage from inclement weather conditions and other hazards. Eventually, however, your siding will begin to age and lose its ability to properly shield your home. When that happens, turn to Paramount…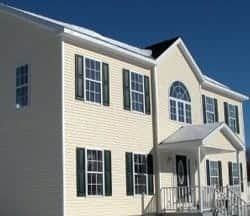 Signs You Need to Hire a Siding Contractor to Remodel Your Midlothian, VA, Home's Exterior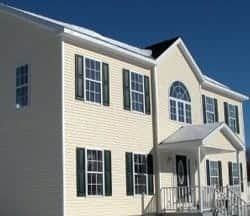 Siding covers your home's exterior and protects it against damage from inclement weather conditions and other hazards. Eventually, however, your siding will begin to age and lose its ability to properly shield your home. When that happens, turn to Paramount Builders. We are an experienced siding contractor serving homeowners in Midlothian, Virginia, and throughout the East Coast region. If you've noticed any of the following in your house siding, it may be time to contact us:
Warped walls
Gaps or cracks
Missing sections
Severe color fading
Peeling or chipping
Mold and mildew growth
Rotting
It's important to contact a siding contractor quickly when you notice a problem with your house siding. Though some concerns may seem harmless, such as fading and peeling, they can detract from your home's curb appeal and resale value. More serious issues, including gaps and missing sections, can have a negative impact on your home's thermal efficiency, which could be causing your energy bills to skyrocket. Additionally, weak spots in your siding allow moisture to seep inside and cause water damage.
Get a Free Estimate from an Experienced Siding Contractor
Paramount Builders would be happy to provide a free consultation, during which we'll take a look at your current siding and provide an estimate of the cost of a replacement. We are a trusted siding contractor in Midlothian, VA, and we have been dedicated to helping area homeowners update their properties since we opened in 1991. For more information, please contact us today. We'll be happy to answer your questions and schedule a consultation.