Siding Company Virginia Beach VA
The Siding Company That Virginia Beach, VA, Residents Can Rely On If you're a resident of Virginia Beach who is looking for a siding company to trust with your home, your search doesn't have to go any further—Paramount Builders is your solution. Since 1991, we have been providing homeowners throughout Northern Virginia with the absolute…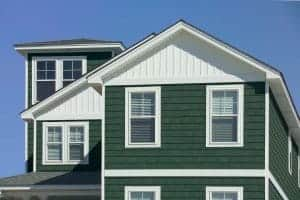 The Siding Company That Virginia Beach, VA, Residents Can Rely On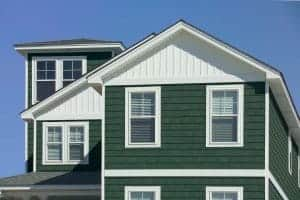 If you're a resident of Virginia Beach who is looking for a siding company to trust with your home, your search doesn't have to go any further—Paramount Builders is your solution. Since 1991, we have been providing homeowners throughout Northern Virginia with the absolute best, aiming to improve our community one home at a time. When you call on us for a siding replacement job, you can be sure that you're getting a top-tier product and masterful installation from a team of seasoned experts.
Installing Industry-Leading Vinyl Siding From Preservation
As part of Paramount Builders' mission to offer only the best to our customers, we install vinyl siding from Preservation, an industry leader. We are part of the manufacturer's exclusive dealer network, which means we possess the required reliability, installation skills, design expertise, and great reputation within both the industry and our community. We have proven time and again to be a well-rounded siding company that can be counted on for excellence.
What Our Preservation's Vinyl Siding Can Provide for Your Home
Being a trustworthy siding company requires more than just offering products that have name value. The products need to be more than just their name. Preservation's vinyl siding certainly is, as it features:
Eye-catching beauty – Considering how integral of a role siding plays in your home's curb appeal, it's important that what we install provides outstanding visual appeal. With availability in a variety of different styles, including clapboard, cedar shake, scalloped, Dutch lap, and board and batten, this siding can meet whatever aesthetic desires you have for your home.
Top-notch energy efficiency – Installed over a thick layer of foam underlayment, this vinyl siding creates a complete weather seal around your home. That helps reduce heat transfer, which can result in a more comfortable temperature inside your home with less work required from your HVAC system. As a bonus, you could even save on your monthly energy bill.
Impressive durability – This siding's vinyl material makes it exceptionally durable, as it can withstand everything Mother Nature has to offer without cracking, chipping, peeling, or deteriorating. Plus, it is infused with a non-toxic additive that protects it from termite infestation.
A Siding Company That Performs Flawless Installations
As a long-tenured siding company, we know a product won't live up to its billing without proper installation. Luckily, you won't have to worry about the quality of our craftsmanship, as we have consistently provided our customers with flawless work over the years. It's no wonder that we are a part of Preservation's network, plus we are certified by the Vinyl Siding Institute (VSI).  When it comes to finding a company you can rely on for an unmatched combination of great products and a strong installation track record, there's no one better than Paramount Builders.
Customer Service You Won't Get From Another Siding Company
At Paramount Builders, we set ourselves apart from other siding companies—and other home improvement companies—by maintaining a strong dedication to first-class customer service. Unlike many other contractors, we have a full-time customer service department that works to handle any issues and scheduling concerns you may have. Plus, as a family-owned company, we know the value of treating others with the utmost respect and care. So, with your replacement siding installation, you can expect to enjoy a courteous and positive attitude from our team. With such a commitment to our customers, it's not hard to believe that we have maintained a consistent A+ rating with the Better Business Bureau for many years.
If you want more information about how our siding company stands apart from the rest, contact Paramount Builders today. We would love to give your Virginia Beach home an exceptional facelift.