Siding Company Richmond VA
A Siding Company That Richmond, VA, Homeowners Can Trust Considering the impact that siding has on your home's curb appeal and energy efficiency, knowing who to call when you need a replacement is of the utmost importance. For homeowners in Richmond, Virginia, Paramount Builders is the siding company to trust. We have a reputation in…
A Siding Company That Richmond, VA, Homeowners Can Trust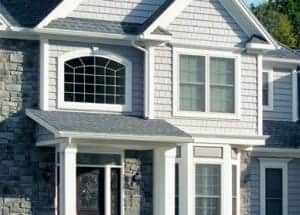 Considering the impact that siding has on your home's curb appeal and energy efficiency, knowing who to call when you need a replacement is of the utmost importance. For homeowners in Richmond, Virginia, Paramount Builders is the siding company to trust. We have a reputation in the area as a reliable go-to for top-tier siding products, expert installations, and stellar customer service. That sounds like a team worth partnering with, doesn't it?
Installing Preservation's Industry-Leading Siding
Since 1991, Paramount Builders has been improving our community one home at a time by installing the best products the market has to offer. As far as siding is concerned, the best comes from Preservation. There's a reason why their dealer network is so exclusive. To be a part of it, a siding company must possess reliability, superior installation skills, design expertise, and a great reputation not only in the industry but also in the community.  Paramount Builders passes all of those tests with flying colors.
Why Preservation Siding is Popular Among Homeowners Everywhere
Most homeowners will choose a siding company based on the caliber of products it installs. That's why so many in the Richmond area have looked to Paramount Builders over the years. Preservation siding is the best you can find on the market, thanks in large part to it featuring:
Impressive durability – Manufactured with durable vinyl, our siding is able to withstand heavy impacts—even in the midst of a Category 5 hurricane. You won't have to worry about chipping, cracking, rotting, or peeling over time, meaning its great look will last for years to come.
Fantastic energy efficiency – Our vinyl siding is outstanding for energy efficiency purposes, as it creates a complete weather seal around your home and helps to minimize heat transfer in and out. As a result, your HVAC system won't have to work as hard, which can lead to savings on your monthly energy bills.
Breathtaking beauty – Because siding has a direct impact on your home's curb appeal, it needs to be eye-catching. That's why we offer different color options and styles, including clapboard, cedar shake, scalloped, Dutch lap, and board and batten. With so many options available, we are sure to have the right look to suit the aesthetic preferences you have for your home.
As great as all of that sounds, our siding is made even better by the lifetime limited warranty that accompanies it. That means you can benefit from knowing that your investment is protected.
Masterful Siding Installation Work From Our Experienced Team
We wouldn't be the successful siding company that we are today without having developed a strong ability to perform flawless installations. You could have the most visually appealing and energy-efficient siding the world has to offer, but if it's not installed properly, you'll never get the full benefits that you paid for. Over the years, we have built a strong skillset when it comes to siding work.
That's why you should feel so confident when you invest in siding with Paramount Builders. Our talented team can carry out your siding installation without a hitch, doing so in a timely manner. Plus, throughout the whole process, you can count on stellar customer service. We believe in delivering the best experiences possible for the homeowners we serve, which is why it's no surprise that we have maintained an A+ rating with the Better Business Bureau for so many years.
To learn more about the difference between our siding company and others, contact Paramount Builders today. Be sure to ask about the affordable financing options we offer to Richmond homeowners who qualify.