Siding Company Norfolk, VA
A Siding Company Known for Expert Installations at Homes in Norfolk, VA Siding is perhaps the most significant aspect of your home's curb appeal, which is why finding the right siding company for your next exterior remodeling project is of the utmost importance. For a first-class experience at your home in Norfolk, Virginia, trust Paramount…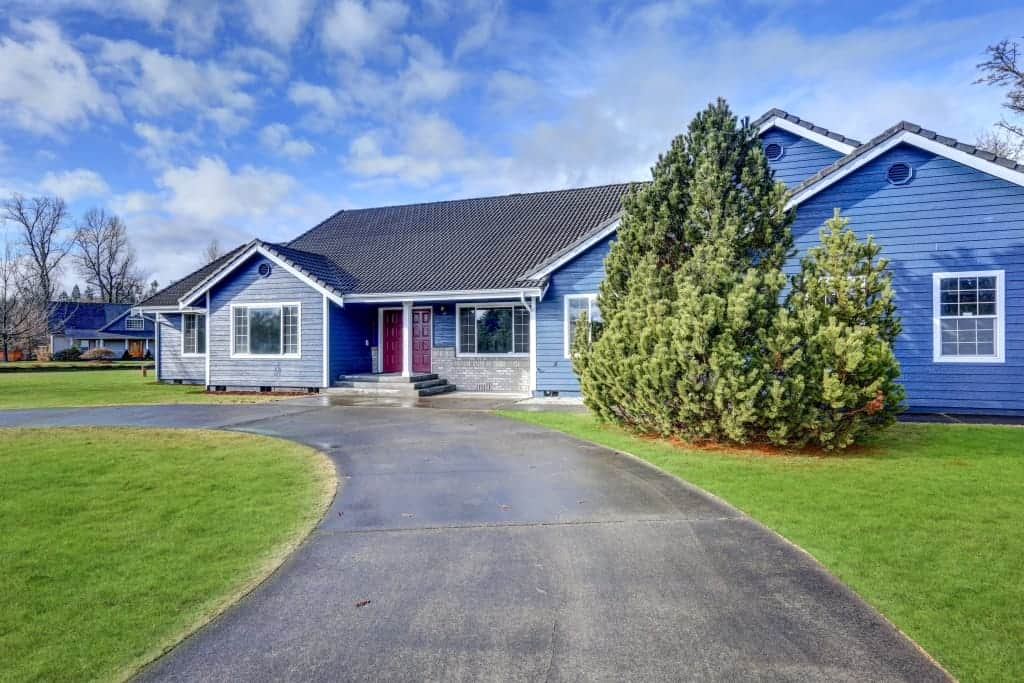 A Siding Company Known for Expert Installations at Homes in Norfolk, VA
Siding is perhaps the most significant aspect of your home's curb appeal, which is why finding the right siding company for your next exterior remodeling project is of the utmost importance. For a first-class experience at your home in Norfolk, Virginia, trust Paramount Builders. We have been improving our community one home at a time since 1991, and our siding work has been a major part of that. We offer top-of-the-line products and flawless installation work that consistently leaves our customers happy with their new-look homes.
What to Look for From Your New Siding
When the time for an upgrade at your home arrives, you could simply choose the first siding company you come across and call it a day, but that won't yield the value that you need for your home. Instead, you need to find a company that can provide the best materials on the market. Investing in new siding for your home is a big deal, considering the impact it can have on your home's aesthetic and energy efficiency. The right material—with the right color and style—can provide an instant boost in visual appeal while also improving your home's efficiency. Plus, if your new siding is durable, you'll benefit from its great look and performance for years to come.
Preservation's Industry-Leading Vinyl Siding
So, when you're looking for siding that checks all the boxes, you can trust us. Part of what makes Paramount Builders such a respected siding company in the Northern Virginia area is the fact that we offer products from Preservation, an industry-leading manufacturer. Preservation's premium vinyl siding is among the best around, as it provides homes with:
Eye-catching beauty – This siding can transform the exterior of your home, with availability in a variety of colors and styles that suit different needs and preferences. Among the styles we offer are clapboard, cedar shake, scalloped, Dutch lap, and board and batten.
Exceptional durability – When you have Preservation siding installed on your home, you'll be able to enjoy impressive siding longevity. It is constructed with strong vinyl that allows it to withstand severe weather—including Category 5 hurricane winds—without chipping, cracking, peeling, or denting over time.
Stellar energy efficiency – Installed over a thick layer of foam underlayment, Preservation's vinyl siding creates a tight weather seal around your home. As a result, your home will benefit from reduced heat transfer, a lighter workload for your HVAC system, and a lessened risk of mold and mildew buildup.
Plus, Preservation's vinyl siding comes with a lifetime limited warranty that includes fade and hail protection.
A Flawless Installation Track Record
Your home's siding will only perform up to its potential if it's installed properly. That's why Paramount Builders has such a heavy focus on providing first-rate installations. Our team has a wealth of experience and knowledge regarding this Preservation product, which means you can expect a great installation that will help your siding perform effectively for years to come.
An Unwavering Commitment to Outstanding Customer Service
For decades, Paramount Builders has been dedicated to helping our customers make their dream homes a reality. In doing so, we always deliver a superb experience with fantastic customer service. In addition to what our team provides during a project at your home, we also have a full-time customer service department to help you resolve any issue you may have at your home. There aren't many other siding companies that have that. Plus, we have consistently earned an A+ rating with the Better Business Bureau for many years.
If you're ready to hire us as the siding company for your Norfolk home, contact Paramount Builders today. Ask about the affordable monthly payment plans that we offer to homeowners who qualify.