Roofing Contractor Richmond VA
Choosing the Right Roofing Contractor to Work on Your Richmond, VA, Home is Easy with Paramount Builders When looking for a roofing contractor to install a new roof on your home in Richmond, Virginia, it is critical to take the time to research the many available companies to find one that offers products and service…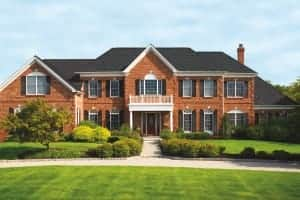 Choosing the Right Roofing Contractor to Work on Your Richmond, VA, Home is Easy with Paramount Builders
When looking for a roofing contractor to install a new roof on your home in Richmond, Virginia, it is critical to take the time to research the many available companies to find one that offers products and service of exceptional quality. Since 1991, the clear choice for countless homeowners has been Paramount Builders. As a roofing contractor with seemingly unparalleled experience and longevity in the area, we have what it takes to assist you in every phase of your roofing project, from helping you select a stylish, durable roof to ensuring it is installed flawlessly.
With Paramount Builders as your roofing contractor, you will be able to select one of our Paramount Builders roofing systems from GAF. These roofs are available in stunning Camelot, Timberline HD, and Royal Sovereign styles, as well as a wide array of gorgeous colors. Our roofing systems outperform those offered by other contractors in the Richmond, VA, area in terms of:
Durability – Our craftsmen utilize DuraGrip™ adhesive seals during the installation, giving our roofs the ability to withstand hurricane-force winds without being damaged.
Fire safety – Our roofs have a Class A rating from Underwriters Laboratories, which is the highest possible fire safety rating.
Warranty – Our roofs are backed by GAF's Golden Pledge® lifetime warranty, providing additional peace of mind that your investment is secure.
Furthermore, Paramount Builders is a GAF Master Elite®-certified roofing contractor, which means we are wholly committed to upholding GAF's high standards for quality at every job we complete. Our technicians will display the highest level of care and precision while working at your home, and will remain respectful of you and your property throughout every phase of the installation process.
Contact Paramount Builders today to learn more about why homeowners in Richmond, VA, choose us to serve as their roofing contractor. Be sure to ask about the affordable monthly payment options that are available with approved credit.