Roofing Contractor Fredericksburg VA
A Roofing Contractor with the Skills and Experience to Get Your Project in Fredericksburg, VA, Done Right Since 1991, Paramount Builders has been the roofing contractor that countless homeowners have trusted to replace the damaged or worn down roofs on their Fredericksburg, Virginia, homes. As part of only three percent of roofing contractors in the…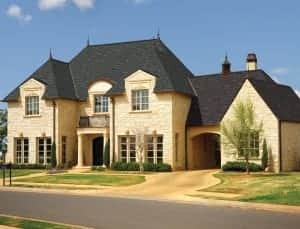 A Roofing Contractor with the Skills and Experience to Get Your Project in Fredericksburg, VA, Done Right
Since 1991, Paramount Builders has been the roofing contractor that countless homeowners have trusted to replace the damaged or worn down roofs on their Fredericksburg, Virginia, homes. As part of only three percent of roofing contractors in the nation to have GAF's prestigious Master Elite® certification, we will go the extra mile to ensure your new roof is installed perfectly down to the smallest of details and will stand the test of time on your home.
As a leading roofing contractor serving Fredericksburg, VA, we believe that our customers deserve the very best products the industry has to offer. While another roofing contractor may offer mediocre products, we install Paramount Builders roofing systems from GAF. These innovative roofs boast a number of impressive benefits, some of which include:
Customizability – You will be able to select among three stunning roof styles, as well as a number of colors to ensure your roof meets your aesthetic requirements.
Durability – We use DuraGrip™ adhesive seals to secure the shingles during every installation, giving our roofs the ability to withstand winds of up to 130 mph. Our Royal Sovereign style roofs have even passed the industry's toughest wind test at 150 mph.
Protection against fire – Our roofs hold a Class A rating from Underwriters Laboratories, which is the best fire safety rating available.
Choosing Paramount Builders as your roofing contractor also means that you will benefit from the peace of mind that comes with knowing your roof is protected as all of our roofing systems are backed by GAF's Golden Pledge® lifetime warranty.
If you are interested in choosing Paramount Builders to be the roofing contractor that works on your home in the Fredericksburg, VA, area, contact us today. A member of our team will be glad to speak with you more about the roofing products and services we offer.