Roofing Company Virginia Beach VA
For a Roofing Company You Can Trust in Virginia Beach, VA, Turn to Paramount Builders When searching for a roofing company to install a new roof on your home, it is critical to do some research to find a reputable company that can get the job done right. For those in the Virginia Beach, Virginia,…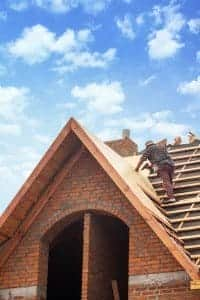 For a Roofing Company You Can Trust in Virginia Beach, VA, Turn to Paramount Builders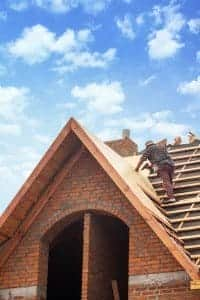 When searching for a roofing company to install a new roof on your home, it is critical to do some research to find a reputable company that can get the job done right. For those in the Virginia Beach, Virginia, area, the choice is clear—Paramount Builders.
Our family-owned roofing and exterior remodeling company has been a trusted name in the home improvement industry since 1991, and our commitment to providing outstanding products and services is evidenced by our A+ rating with the Better Business Bureau, in addition to numerous other awards and accolades.
Why Your Roof is Such an Important Investment for Your Home
Your roof may be the most important part of your home, especially considering its primary function is to provide protection for you, your family, and your belongings. Plus, it can add curb appeal and value to your home. And with the right system, your home can experience enhanced energy efficiency, which can lead to improved comfort as well as savings on monthly bills. Simply put, you need the best roof for your home, which makes finding a reliable roofing company such a necessary step in any exterior home improvement process.
Offering the Industry's Best Roofing Systems
One reason homeowners in Virginia Beach and beyond choose Paramount Builders to be their roofing company is because of the high-caliber systems we offer. We are proud to install Paramount Builders roofing systems from GAF, which are:
Installed using Dura Grip™ adhesive seals, which provide exceptional strength and allow our roofing systems to withstand winds of up to 130 mph¬—though our Royal Sovereign shingles have even more strength and can withstand 150 mph winds
Rated with a Class A fire safety rating—the highest possible—by Underwriters Laboratories
Backed by GAF's Golden Pledge® lifetime warranty, so you can relax knowing your investment is protected
We offer two of GAF's most popular shingle lines—Camelot® II and Timberline HD®. Camelot® II shingles feature an updated design and artisan-crafted look that provide a classic appearance to your home. Plus, they are available in antique slate, barkwood, charcoal, royal slate, and weathered timber. As for GAF's Timberline HD® shingles, they are the top-selling shingles in North America, with availability in 13 different colors and finishes to fit our preferences for your home.
Our Roofing Installation Process
Another advantage of choosing Paramount Builders as your roofing company is our expert installation services. We among the 3% of roofing contractors in the nation with the flawless installation track record that enables us to hold GAF's prestigious Master Elite® certification, which allows us to offer a Golden Pledge® lifetime warranty to protect your investment.
While a different roofing company may take shortcuts while installing your roof, our technicians will completely strip your old roof down to inspect it, and then build an entirely new roof from scratch, upholding GAF's high standards throughout every step of the process. You can rest assured that your new roof will be installed correctly the first time, and will stand strong for years to come.
If you are in the market for a roofing company in the Virginia Beach area, look no further than Paramount Builders. Contact us today to learn more about our roofing products and installation process. When you do, be sure to ask about how we can help make your home improvement project more affordable with low monthly payment options for those who qualify.