Roofing Company Jacksonville, FL
Roofing Contractors Jacksonville, FL | An Affordable Roofing Company The Roofing Company to Trust with Home's Roof Replacement Paramount Builders are reliable roofing contractors serving the Jacksonville Florida market. We are an affordable roofing company and it's been serving homeowners since 1991. Your roof is an essential component of your home's structure, and replacing it…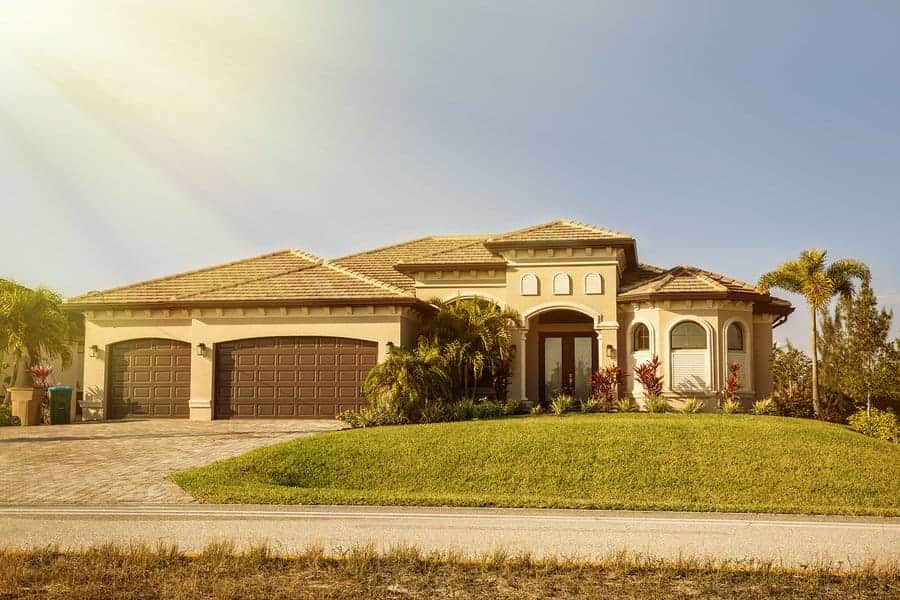 Roofing Contractors Jacksonville, FL | An Affordable Roofing Company
The Roofing Company to Trust with Home's Roof Replacement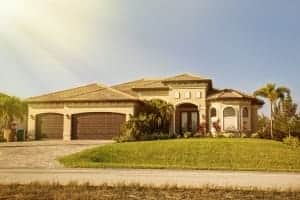 Paramount Builders are reliable roofing contractors serving the Jacksonville Florida market. We are an affordable roofing company and it's been serving homeowners since 1991.
Your roof is an essential component of your home's structure, and replacing it is a major project. Because of this, you'll want to be completely confident in the roofing company you decide to partner with. Homeowners in the Jacksonville, Florida area can turn to Paramount Builders. We are a family-owned business that is wholly dedicated to providing our customers with valuable home improvement solutions and exceptional customer service.
A Roofing Company to Turn to for the Industry's Best
In order for your new roof to last for years without succumbing to damage, it needs to be built with top-quality materials. When you choose us as your roofing company, you can be sure you're getting the very best as we only install industry-leading asphalt shingles from GAF, one of the most respected names in manufacturing. These exceptional systems are highly durable and will withstand whatever Mother Nature has in store during the intense Florida summers, including hurricane-force winds of up to 130 mph. When it comes to making a long-term investment that is sure to pay off, it's tough to beat a Paramount Builders roofing system from GAF.
Roofing Solutions in Jacksonville, FL:
Reliable Roofing Contractors
Affordable Roof Replacement
Trusted Roofing Companies
The durability of these asphalt shingles isn't the only asset that homeowners love, as they are also exceptionally beautiful. We install Camelot® II and Timberline HD® shingles, which are two of GAF's most popular lines. Whether you're looking for the classic, artisan-crafted look of the Camelot® II line or the stylish assortment of colors you can find in the Timberline HD® line, Paramount Builders is sure to have the right look to complement your home's exterior. And that's extremely important, as it's believed that up to 40% of your home's curb appeal comes from its roof.

Why Choose Us as Your Roofing Company?
We are the roofing company to partner with because we are:
Experienced
We've been in business since 1991 and have had decades to perfect our skills. It's crucial to work with a roofing company that knows what they're doing, and our experience speaks for itself.
Award-Winning
We've been recognized as a leading roofing contractor by a number of third-party organizations and are proud to hold an A+ rating with the Better Business Bureau and the GAF President's Award. We also consistently rank among the top 50 contractors in Qualified Remodeler's and Remodeling Magazine's annual reports of the best home improvement companies in the country.
Committed to First-Class Customer Service
Since our founding, Paramount Builders has been dedicated to providing stellar customer service to the homeowners we serve. Our goal has always been to improve our community one home at a time, and while we do so with fantastic craftsmanship, no project of ours is complete without the professionalism and care that our team gives you and your family.
Navigating the Roof Replacement Process: A Guide to Roofing Companies in Jacksonville, Florida
Roof replacement is an essential home improvement project that homeowners will inevitably face at some point. In Jacksonville, Florida, there are numerous roofing companies and contractors ready to help you with this important task. To make an informed decision and ensure a smooth experience, it's essential to understand the lifespan of an asphalt roof, recognize the signs that it's time for a replacement, and know how to find a reputable roofing company. In this article, we'll explore these topics and provide valuable guidance to help you navigate the process with confidence.
The Lifespan of an Asphalt Roof in Jacksonville
Asphalt shingles are a popular roofing material choice for homes in Jacksonville due to their affordability, durability, and versatility. Generally, an asphalt roof can last between 15 and 30 years, depending on the quality of the shingles, installation, and local weather conditions. However, some factors, such as intense sunlight, heavy rain, and hurricanes, can shorten the lifespan of an asphalt roof. Proper maintenance and regular inspections are crucial to maximizing the lifespan of your roof.
Signs That It's Time to Replace Your Roof
There are several key indicators that suggest it's time to consider a roof replacement:
Age: If your asphalt shingles roof is approaching or has exceeded its expected lifespan, it's a good time to start considering a roof replacement.
Curling or buckling shingles: These can indicate that the shingles have reached the end of their useful life or that they were improperly installed.
Missing shingles: This leaves your roof vulnerable to water damage and other problems, and could be a sign that the roof is near the end of its life.
Granules in the gutters: If you notice excessive granules from your shingles in your gutters, this means that the shingles are wearing out.
Leaks: Visible water stains on your ceiling or walls are often a sign of a damaged or deteriorating roof.
Finding a Reputable Roofing Company in Jacksonville
To find a reputable roofing company in Jacksonville, follow these tips:
Seek referrals: Ask friends, family, and neighbors for recommendations. Personal experiences can provide valuable insights into a company's reliability and quality of work.
Check online reviews: Websites like Google, Yelp, and the Better Business Bureau can help you find customer reviews and ratings for roofing companies in your area.
Verify licenses and insurance: Make sure the company is properly licensed and insured in the state of Florida. This will protect you in case of any accidents or damage during the project.
Questions to Ask Roofing Contractors
Before hiring a roofing contractor, consider asking these questions:
How long have you been in business?
Can you provide references from previous clients?
Do you offer a written estimate and contract?
What warranties do you offer for materials and labor?
How will you handle any unexpected issues that may arise during the project?
Will you obtain all necessary permits?
How do you protect the property and landscaping during the project?
Roof replacement is a significant investment that requires careful consideration and research. By understanding the lifespan of an asphalt roof, recognizing the signs that it's time for a replacement, and knowing how to find a reputable roofing company in Jacksonville, you can ensure a successful and stress-free project. Don't forget to ask important questions of potential roofing contractors to ensure you're choosing the right company for your needs.

Contact Us
Contact Paramount Builders today to schedule a free consultation and roof replacement estimate at your home in Jacksonville, FL. We are proud to be the roofing company of choice among many homeowners and look forward to helping you enhance your home. Learn more about our company and location.
Learn More:
Paramount Builders Inc.
Roofing Contractor – Jacksonville, FL
Address :
10255 Fortune Pkwy #100,
Jacksonville,
FL –
32256
USA.
Tel : 9049773860