Roofing Companies Who Finance in Virginia Beach
Buying a Roof with Roofing Companies in Virginia Beach Who Finance One of the best decisions you can make when getting a new roof is choosing roofing companies Virginia Beach who finance with great terms. Learn how to choose a roof loan here! Replacing your roof is a big project, but the benefits outweigh the…
Buying a Roof with Roofing Companies in Virginia Beach Who Finance
One of the best decisions you can make when getting a new roof is choosing roofing companies Virginia Beach who finance with great terms. Learn how to choose a roof loan here!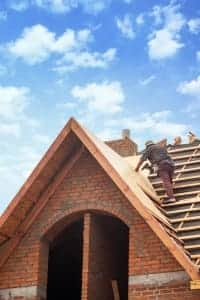 Replacing your roof is a big project, but the benefits outweigh the costs.
Houses with new roofs not only look better, but they sell better and houses become more efficient.
If you're looking for a roofing company in the Virginia Beach area, look no further!
Worried about financing a new roof but want the benefits for your Virginia Beach home? We have great low-rate financing plans that can help your make your house to your dream house.
When to Replace your Roof
When was your house built? Older roofs last about 20-30 years, depending on the climate and type of material.
Was your house built before 1990? If so it's time for a new roof! It can also be time for a new roof earlier if you live in climates with harsh weather.
Signs It's Roof Replacement Time
Other than age, there are some physical signs that your roof needs replacing.
Shingle Shape:
Shingles should lay flat on your roof. A common problem with shingles that show their age and can lead to leaks is when they are no longer flush to the house.
Curling shingles. Take an up close look at the edge your shingles. They should be laying flat. If they're curling up towards the sky, that's a problem.
"Cupping" shingles. Shingles that peak in the middle or when the center of the shingle is higher than the edges.

Visible Roof Damage:
A good homeowner will look at their roof every so often. If you notice these, call a roofing company in Virginia Beach for further assessment.
Missing shingles: Every roof will lose a shingle or two in its lifetime and one or two missing isn't an issue. Patching your roof a few times is acceptable. If it's happening more often or you're losing big patches, its time for a new roof!
Cracked Shingles are a sign of wind damage. As above, you can replace individual cracked tiles. If there are many cracked shingles or large patches, you need to call a roofing specialist.
Roof particles in your gutters are an indicator of the amount of time you have left. If your roof is newer, then it is about halfway through its lifespan. For older roofs, its time to make a replacement.
Signs of an Urgent Roof Replacement
If you see one of these signs on your roof, you need to call roofing experts now! These are no joke situations that could lead to further damage.
Go up into your attic on a sunny day. If it's not pitch dark and sunlight is coming through the roof, you need to call someone now. Roofing replacement companies can assess the damage.
A sagging roof. If your roof looks like its sagging from the outside, or you notice sagging in your attic, there's no time to lose. Sagging roofs are structural issues and you need help now.
The above issues are signs you need immediate help. Call us, the best roofing company in Virginia Beach. We also have locations in the East Coast area ready to serve you.
How Much Will a new Roof Cost in Virginia Beach?
There are some things you need to consider when calculating what your new roof will cost.
Some of those things have to do with materials used, while others take into account the size and shape of your roof.
Roof Size and Shape
The paperwork that came with your home should let you know the square feet calculations on your roof.
The bigger your roof, the more costly your replacement will be.
Square footage is important but you also need to consider the pitch of your roof. Is your roof flat or is it slanted? How many stories is your house?
The steeper your pitch is the more material needed to cover it. If you have different stories, that will take more material as well.
Roof accessories or features such as sunlights and fireplaces also need consideration. If you have these features on your roof, special sizes will need to be cut to accommodate them.

Type of Home
The type of home you have has to do with the size and shape of your roof as well. If you have a ranch-style or simplistic one story house, its' going to be cheaper.
The more complicated your architecture is, however, the more difficult it will be. Colonial style homes are moderate in difficulty. Tudor or Victorian homes are much more difficult, says Home Advisor.

Roofing Materials
Roofing materials and quality installation are the two most important factors.
We know that replacing your roof can be intimidating, but choosing high-quality materials is essential. If you try to skimp on costs and use low-quality materials, you're putting your home at stake.
Don't let a sub-par Virginia Beach roof replacement company talk you into a cheaper option. It sounds like they are trying to save you money, but it will cost you later when you need a new roof, again soon.
High-quality roofs with excellent materials and installation should last you 25-30 years. We offer the best in quality and installation.

Roofing Replacement Companies Virginia Beach
If you're replacing your roof, you need the very best in the business. Skimping on cost will mean skimping on quality and will cause you problems down the line. Our company has been providing industry leading service for 22 years.
A low-quality roof replacement can lead to water damage, structural issues, and a short lifespan. Your house should be your home, not a cause of stress.

Financing Options For Roof Replacement From Paramount Builders, Inc
We want your home to be a place where your family can laugh, love, and grow without worrying. That's why we offer the best in financing plans.
Our plans offer:
Affordable Rates
Flexible Terms
Deferred Payment Options
Not only do we offer financing, but we also offer free estimates. A new roof will cost money upfront, but it also offers energy savings.
Alternative Financing For Your Roof in Virginia Beach VA
While we usually have the best rates and eliminate extra steps, you may also contact your local bank to apply for a loan for a new roof on your home. Here are some banks that may be able to help you.
TowneBank
Town Center of Virginia Beach, 297 Constitution Dr, Virginia Beach, VA
Wells Fargo Bank
Hilltop North Shopping Center, 1608 Laskin Rd, Virginia Beach, VA 23451
BB&T
930 First Colonial Road, Virginia Beach, VA 23454
A well-done roof can help with home insulation which will cut down on HVAC costs. Your home will run more efficiently which is great for your family and the planet.
Our customer service team is available to answer any questions you have. Whether you're starting to consider a new roof or need help now, call them today!