Roofers Spotsylvania VA
The Best Roofers in the Spotsylvania, VA, Area The next time you require roofers to work on your Spotsylvania, Virginia, home, turn to the experts at Paramount Builders. We'll put our decades of experience to work for you by installing an industry-leading roofing system on your house using the utmost care and precision to ensure…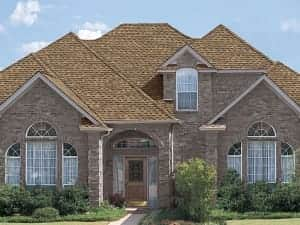 The Best Roofers in the Spotsylvania, VA, Area
The next time you require roofers to work on your Spotsylvania, Virginia, home, turn to the experts at Paramount Builders. We'll put our decades of experience to work for you by installing an industry-leading roofing system on your house using the utmost care and precision to ensure it will perform optimally on your home and look like new well into the future.
Our roofers install roofing systems in three stunning styles – Camelot, Timberline HD, and Royal Sovereign – so we will surely have a roofing system that will complement the construction of your home. Plus, when our roofers install a new roof on your Spotsylvania, VA, home, you will be able to choose from a wide range of vibrant colors, including:
Sienna Sunset
Slate
Weathered Wood
Charcoal
And more
No matter the style or color, our roofing systems are extremely durable and will stand strong on your home for years to come. That's because our roofers utilize DuraGrip™ adhesive seals during the installation. These seals provide a strong bond between the shingle and the roof, and allow our Timberline HD and Camelot roofs to withstand winds of up to 130 mph, while our Royal Sovereign roofs can withstand 150 mph winds. And, our roofs have a Class A fire safety rating from Underwriters Laboratories to provide your home and your family with invaluable protection.
Contact Paramount Builders today if you would like to have our roofers install a top-quality roofing system on your home in Spotsylvania, VA, or a surrounding area. Be sure to ask about GAF's Golden Pledge lifetime warranty to ensure your roof remains protected for years to come.