Roof Replacement Cost In Jacksonville, FL
Roof Replacement Cost In Jacksonville, FL Need to know the roof installation cost in Jacksonville, FL? We break it down by roofing type, estimated labor costs, and everything else you need to know. The last thing you want when you live on the east coast of Florida is your roof ripping off shingle by shingle…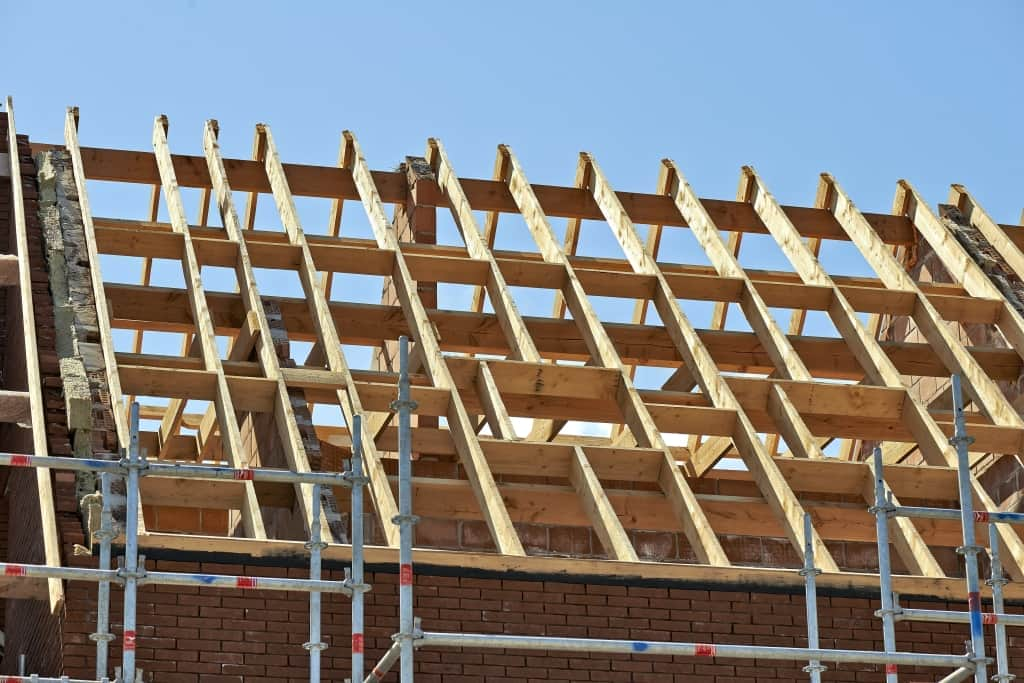 Roof Replacement Cost In Jacksonville, FL
Need to know the roof installation cost in Jacksonville, FL? We break it down by roofing type, estimated labor costs, and everything else you need to know.
The last thing you want when you live on the east coast of Florida is your roof ripping off shingle by shingle during hurricane season because you decided to cut corners for a cheaper roof replacement.
A quality roof does more than protect you from the elements. Proper ventilation protects your family from dangers caused by excess moisture and warm air, such as mold.
It could even save the planet (and you some serious dough) by conserving energy. You can't afford to miss this investment.

Roof Replacement Costs
The main factors in the cost of roof replacement are:
Local service rate
The surface area of the roof
Materials
However, the grand total you should plan to spend on this investment varies by a number of other factors too. For a more accurate estimation, have a roofing contractor come by to take a look at the roof.
Other factors include building materials, the removal, and disposal cost of previous layers of roof, and labor.
In Jacksonville, FL, the average rate of roof replacement could be anywhere from $4.50 to $8 per square foot, depending on your contractor. The difficulty of working on your roof could also affect this rate. For instance, if you have a roof with a steep slope, this makes it more difficult to work on, so the labor cost may be higher.
If you have a particularly complex roof with multiple layers, floors, or a large slant, the total surface area goes up, and so does your total cost.
Last, weather affects the roof replacement cost in Jacksonville, Florida. Windier conditions need specific materials, like asphalt shingles, to withstand these forces and keep your home protected. Learn More About:
Roofing Florida
Roof Installation Jacksonville
Roof Replacement Cost
Roofing Type
Shingles come in wood, metal, concrete, and clay. Other synthetic mixtures also exist, engineered to reduce flame spread in the event of a fire, use fewer natural resources, and better stay in place.
Some shingles may come with a 30, 50 or lifetime warranty – if you want to flow the extra cash for a long-lasting investment. High-quality shingles don't even have to be that expensive and will give your home the beautiful finish you've been dreaming about.
Metal roofs often come with a lifetime warranty, save energy, and require little, if any, work to maintain. However, the material cost makes this choice is quite expensive.
If you go for cheaper shingles and service, the roof material may wither faster. High winds and temperature fluctuation will definitely send your shingles flying, or at least sliding into your gutters.
Underlayment like tar paper, ice and water shields, or breathable synthetic materials protect the infrastructure of your roof. Accessories like vent pipes, PVC membranes, and standing seams increase the lifespan of your roof and affect your bottom line.
Get the Best Roof Replacement Cost In Jacksonville, Florida, At A Reasonable Price
For the best, most accurate roof replacement cost in Jacksonville, FL, contact Florida roofers who are familiar with local weather conditions.
Your local contractor can resolve issues quickly and tell you more about common hazards in your area.
If you're ready to raise the roof in Jacksonville, FL, check out the experienced roofers at Paramount Builders.

Roof Replacement in Jacksonville, Florida: A Comprehensive Guide
The sunny city of Jacksonville, Florida, is well known for its pristine beaches, thriving art scene, and mild climate. While these perks make it an attractive place to live, they can also take a toll on your home's roof. To protect your investment, it's essential to consider residential roof replacement when the time is right. This article will discuss everything you need to know about roof replacement in Jacksonville, Florida, including signs that it's time to replace your roof, popular roofing materials like asphalt shingles, and whether or not roofing companies offer financing options.
When Should You Replace Your Roof?
Roofs are not designed to last forever, and several factors determine when you should consider a new roof for your Jacksonville home. Some signs that your roof needs replacement include:
Age: Most asphalt shingle roofs have a lifespan of 20-25 years. If your roof is approaching this age range or has surpassed it, it's time to start planning for a roof replacement.
Leaks and water damage: If you're experiencing leaks or water damage inside your home, it's essential to address the issue immediately. Roof leaks can lead to costly repairs, mold growth, and structural damage if left unchecked.
Missing or damaged shingles: Over time, shingles can become damaged or blown off due to extreme weather conditions or age-related wear and tear. If a significant portion of your shingles is damaged or missing, a new roof might be in order.
Sagging or uneven rooflines: A sagging or uneven roofline is a sign of structural issues that need immediate attention. This can indicate that your roof is nearing the end of its lifespan and may require a full replacement.
Asphalt Shingles: A Popular Choice for Jacksonville Roofs
Asphalt shingles are a popular choice for residential roof replacement in Jacksonville due to their affordability, durability, and aesthetic appeal. They come in a wide range of colors and styles, allowing homeowners to customize their new roof to complement their home's exterior.
One significant advantage of asphalt shingles is their ability to withstand Jacksonville's coastal climate. They are resistant to wind, rain, and the sun's UV rays, making them a reliable choice for protecting your home against the elements. Additionally, they are relatively easy to install and repair, reducing the overall cost of a roof replacement project.
Do Roofing Companies Finance?
The cost of a new roof can be a significant financial burden for homeowners. Fortunately, many roofing companies in Jacksonville offer financing options to make the expense more manageable. These financing plans typically involve low-interest rates, flexible payment terms, and sometimes even no down payments.
Before committing to a roofing company, it's crucial to research multiple options and request quotes to find the best financing plan for your budget. Additionally, make sure to read the fine print and ask about any additional fees or early payoff penalties before signing any agreement.
A residential roof replacement is a critical investment in protecting your Jacksonville home from the elements. By being proactive and recognizing the signs of an aging or damaged roof, you can avoid costly repairs and maintain your home's structural integrity. Asphalt shingles are a popular choice in Jacksonville for their affordability, durability, and versatility in design. With many roofing companies offering financing options, it's easier than ever to invest in a new roof without breaking the bank.
Our team can help you with roof installation in Jacksonville as well as roofing all across Florida.

Paramount Builders Inc.
Roofing Companies in Florida
Address :
10255 Fortune Pkwy #100,
Jacksonville,
FL –
32256
USA.
Tel : 9049773860