Replacing Siding on a House Ashland, VA
The Contractor to Trust When Replacing Siding on a House in Ashland, VA Choosing a contractor is arguably the most important decision you'll need to make when replacing the siding on your house. Sure, color and style matter, but installation is key. When installation standards are ignored, siding is likely to fail within just a…
The Contractor to Trust When Replacing Siding on a House in Ashland, VA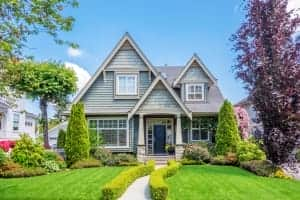 Choosing a contractor is arguably the most important decision you'll need to make when replacing the siding on your house. Sure, color and style matter, but installation is key. When installation standards are ignored, siding is likely to fail within just a few months, giving way to damage and necessitating expensive repairs. Because of this, it's crucial that you choose a contractor you can trust. If you're in the Ashland, Virginia, area, Paramount Builders is the company to rely on for expert siding installation services.
Why Choose Us?
We're the contractor to turn to for house siding because we are:
Highly Rated
One of the best ways to determine whether a contractor is reliable is to see what others are saying about them. We're proud to be highly rated by local homeowners and to hold industry recognitions, including certification by the Vinyl Siding Institute and an A+ rating with the Better Business Bureau, as evidence of the excellent service we provide.
Experienced
You know what they say – practice makes perfect – and we've had plenty of practice. Paramount Builders first opened in 1991 and we've been replacing siding on houses ever since. Our decades of experience have helped us to hone our skills, learn what methods work best, and become siding installation experts.
Family-Owned
Unlike big corporate contractors, we're a family-owned business. Our customers are our neighbors and we treat them like family. When you partner with us, you can expect to receive personalized service from a local company that genuinely cares about its customers.
Get a Free Estimate
Paramount Builders is here to help every step of the way as you think about replacing the siding on your house in Ashland, VA. Contact us today to learn more or to schedule a free consultation.