Replacement Windows Virginia Beach VA
Replacement Windows in Virginia Beach, VA Check Out Our Durable & Energy-Efficient Options That Homeowners Love Examine the state of your Virginia Beach, Virginia, home's windows. Are they looking worse for wear and detracting from your home's curb appeal? Has their energy efficiency waned over the years? Perhaps draftiness has become a more frequent issue.…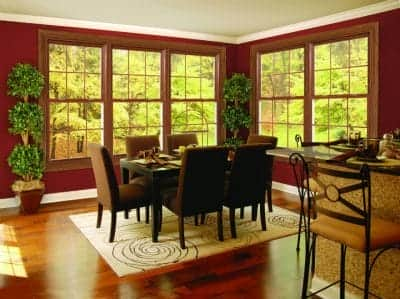 Replacement Windows in Virginia Beach, VA
Check Out Our Durable & Energy-Efficient Options That Homeowners Love
Examine the state of your Virginia Beach, Virginia, home's windows. Are they looking worse for wear and detracting from your home's curb appeal? Has their energy efficiency waned over the years? Perhaps draftiness has become a more frequent issue. What about their security? Are you finding them harder to open and close due to a worn-down locking system? If any of these problems sound familiar, it's time to make them a thing of the past by investing in top-of-the-line replacement windows.
Industry-leading replacement windows are available for homeowners in the Virginia Beach area thanks to Paramount Builders. Because we believe our customers deserve only the best products on the market, we install home windows from Preservation, one of the industry's most respected manufacturers. If you are looking for new windows that will improve the style, functionality, and energy efficiency of your home, these windows are exactly what you need.
Why Invest in Our Replacement Windows?
Preservation's triple-pane vinyl replacement windows are a practical investment for any homeowner, as they offer the best in terms of:
Energy Efficiency
These windows are exceptional for reducing heat transfer, with their triple-pane glass and insulated glass packages with SST foam spacer systems that make them extremely energy efficient. This means less strain on your home's HVAC system, which can make it easier to maintain a comfortable indoor temperature in addition to potentially saving you money on heating and cooling costs.
Durability
Because they are made with vinyl frames, our replacement windows won't crack, peel, rot, warp, or deteriorate over time the way wood frames can. As a result, you can trust that your new windows will continue to look and perform their best even after years of use. Not having to worry about investing in replacements again for quite a while is certainly an attractive proposition.
Beauty
To ensure that we have something to meet the aesthetic preferences of all of the homeowners we serve, our replacement windows come in a wide selection of colors, finishes, and design options. Part of the appeal of vinyl windows, for many homeowners, is the ability to customize them so that they suit their home's style flawlessly.
Offering Top-Tier Replacement Windows in a Variety of Styles
In addition to choosing between different colors, finishes, and design options for your replacements, you'll be able to pick from a wide selection of window styles when you turn to Paramount Builders. We offer:
The Right Team to Call for Your Replacement Window Needs
When you partner with Paramount Builders for window installation, you will have the pleasure of working with our experienced installation team. Having been in business since 1991, we have a range of expertise with a wide variety of projects, so you can feel confident in our ability to provide you with a flawless installation of your new windows. Not to mention, we have been installing Preservation's triple-pane vinyl replacement windows since 1999, just one year after they were first made by the manufacturer. With that kind of experience, we are more than capable of ensuring that your home gets the optimal look and performance from your new windows.
The professionals on our team are also known for their commitment to providing outstanding workmanship and customer service, a dedication that is evidenced in our A+ rating with the Better Business Bureau. Plus, our replacement windows are backed by the manufacturer's lifetime limited transferable warranty, so you can have peace of mind knowing your investment will be completely protected.
Financing Your Replacement Windows
Perhaps you've been putting off your replacement window project due to worries about what everything will cost. Your budget shouldn't have to prevent you from enjoying the great benefits of new windows, which is why, when you turn to Paramount Builders, you can have those worries whisked away. We offer a variety of affordable monthly payment plans to qualified homeowners in an effort to make a window installation more financially manageable.
Get Started Today
An investment that will provide your home with a boost in energy efficiency, durability, and beauty all at once? How can it get better than that? We would love to help you get started on a replacement window project at your Virginia Beach, VA, home. To learn more about the many benefits our replacements offer, contact Paramount Builders today.