Replacement Windows Richmond VA
Paramount Builders Installs Replacement Windows for Homeowners in Richmond, and throughout the East Coast Region Replacement windows from Paramount Builders can improve the style and functionality of your Richmond, Virginia, home. Since 1991, we have expertly installed windows and other products to help improve our community, one home at a time. Our customers know that…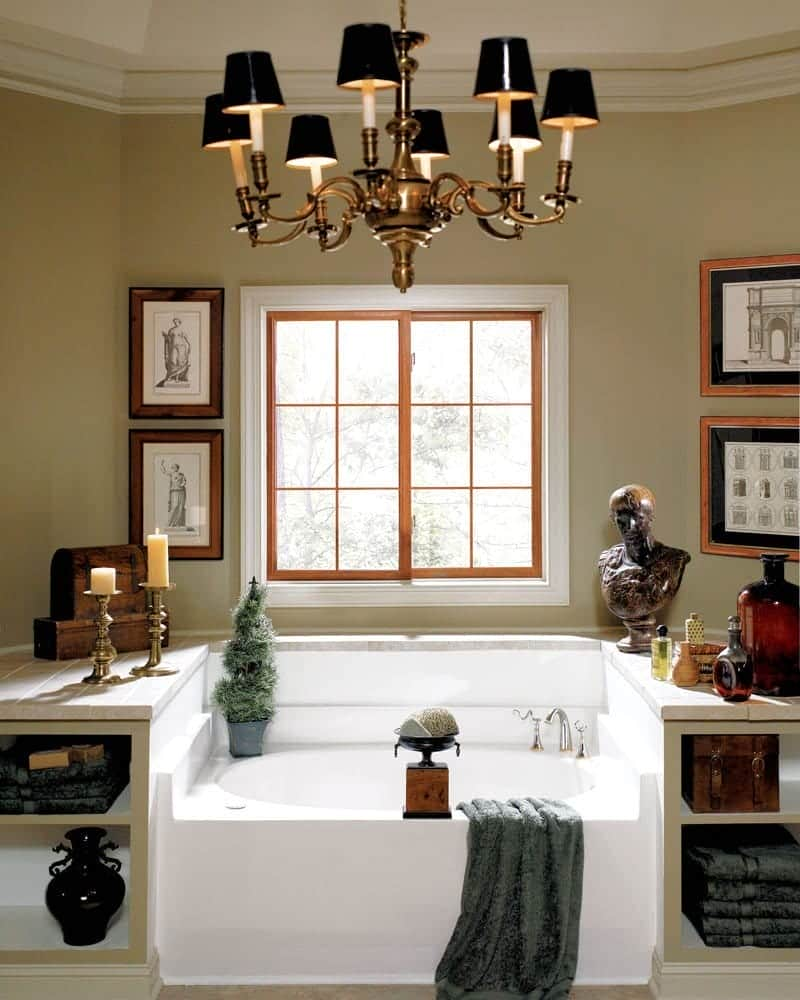 Paramount Builders Installs Replacement Windows for Homeowners in Richmond, and throughout the East Coast Region
Replacement windows from Paramount Builders can improve the style and functionality of your Richmond, Virginia, home. Since 1991, we have expertly installed windows and other products to help improve our community, one home at a time. Our customers know that when they choose us to help them achieve the home of their dreams, they are getting products that lead the industry in both beauty and performance.
First-Class Replacement Windows From Industry Leader Preservation
The replacement windows that we install at homes in and around the Richmond area are from Preservation®, one of the country's leading window manufacturers. Paramount Builders has been using Preservation's triple-pane vinyl replacement windows since 1999, giving us an abundance of experience that helps us consistently deliver flawless installations. These windows have several coveted features, such as:
Vinyl frames – Our replacement windows have frames made of durable vinyl, so they can withstand the elements without becoming damaged. Our frames also don't require the scraping, repainting, and refinishing that wood frames do, making them extremely low-maintenance.
BetterVue® screens – The screens of our replacement windows will make the views out of your home sharper and clearer, and provide better airflow and insect protection than standard fiberglass screens.
SST foam spacers – Our foam spacers are over eight times less conductive than traditional aluminum box spacers, and virtually eliminate condensation by keeping cold outside temperatures from entering your home.
Triple-pane insulated glass – Triple-pane glass provides exceptional energy efficiency by reducing the burden on your home's HVAC system to maintain a comfortable temperature.
A Wide Selection of Replacement Window Styles Available
Any time you're thinking about making an upgrade at your home, it's important to have options. That's why we believe our inventory of replacement windows is so customer-friendly, as we offer a variety of different styles to fit whatever needs you have at your home. Regardless of your priority—whether it's improved ventilation, sharper views, or visual aesthetic—we have the perfect option for you. Among the replacement window styles we offer are:
In addition to offering these styles, we also provide homeowners with various colors and finishes to choose from. With so many customization options available, you can find the perfect look and function for your home. Plus, to give you added peace of mind, our replacement windows come with a lifetime warranty.
Paramount Builders' Unwavering Commitment to Great Customer Service
In addition to receiving our advanced products, customers also enjoy partnering with Paramount Builders because of the exceptional service we provide. Our knowledgeable and experienced craftsmen will install replacement windows using only the highest level of workmanship and professionalism, which will surely leave you feeling satisfied with the work they complete. In fact, our technicians' expertise and penchant for completing window replacement projects with the utmost efficiency is one of the factors that has led to our A+ rating with the Better Business Bureau.
Not only that, but in the unlikely event that you experience an issue with your windows, just call our full-time customer service department. We can schedule an appointment to have your issue resolved as soon as possible.
Contact Paramount Builders today to learn more about the replacement windows we install for homeowners in Richmond and surrounding East Coast cities. Don't forget to ask about the low, affordable monthly payments we offer for new home windows.