Replacement Windows Newport News VA
Replacement Windows That Can Improve the Style, Functionality & Energy Efficiency of Your Newport News, VA, Home If you're searching for replacement windows that can provide style, durability, and energy efficiency for your Newport News, Virginia, home, turn to the experts at Paramount Builders. We firmly believe in providing our customers with the best products…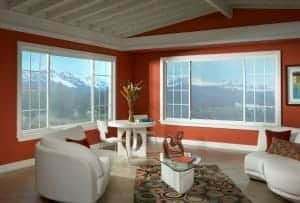 Replacement Windows That Can Improve the Style, Functionality & Energy Efficiency of Your Newport News, VA, Home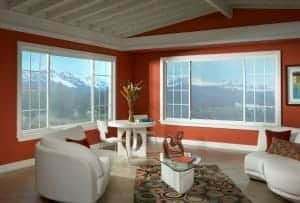 If you're searching for replacement windows that can provide style, durability, and energy efficiency for your Newport News, Virginia, home, turn to the experts at Paramount Builders. We firmly believe in providing our customers with the best products on the market, which is why we are proud to be an authorized dealer of Preservation® windows.
When you invest in these windows, you'll not only get great performance and beauty but also flawless installation work and award-winning customer service. It's no wonder that we have consistently earned an A+ rating with the Better Business Bureau over the years.
Replacement Windows From the Best in the Industry
Preservation's replacement windows boast a number of features that make them among the most coveted window choices available to Newport News-area homeowners. These windows have:
Vinyl frames – Our vinyl frames won't rot, crack, chip, peel, or warp the way wooden frames can. They also don't need to be scraped, repainted or refinished, making maintenance as simple as a quick wipe down.
SST foam spacer systems – Rather than using aluminum box spacers, our windows feature unique foam spacers, which are over eight times less conductive and help to virtually eliminate condensation.
BetterVue® screens – Our windows' screens provide better airflow than standard fiberglass screens, while also offering sharper, clearer views of the landscape around your home.
Triple-pane insulated glass – The glass used to make our replacement windows is fully loaded with Krypton gas, which helps to minimize the amount of work your HVAC system must do to maintain a comfortable temperature inside your home. This can even lead to year-round savings on your energy bill.
Offering a Wide Range of Beautiful Window Styles From Preservation
Preservation manufactures windows in a number of styles, and because we know different homeowners have different needs and preferences, we offer a wide variety to those we serve. Our extensive selection of window styles includes bay, bow, box, casement, double-hung, slider, and garden. We also have plenty of colors and finishes to choose from. So, regardless of the look you're going for, we are sure to have something to meet the aesthetic needs and functional preferences you have for your home.
Expert Installation Work From Paramount Builders' Talented Team
The ability to get the most out of your new replacement windows will depend heavily on their installation. Luckily, you don't have to worry about that process when you look to Paramount Builders. Our skilled experts can be trusted to flawlessly install your new replacements with masterful craftsmanship in a timely manner. After all, Preservation launched these particular triple-pane vinyl replacement windows in 1998 and our team has been working with them since 1999. Our experience is truly second-to-none.
Your Investment in Our Industry-Leading Replacement Windows
Our replacement windows are also backed by a lifetime transferrable warranty, so you can trust that you have made a secure investment in your home. Plus, we have low monthly payment options available for those who qualify, making it more affordable than ever to replace your damaged, outdated, or inefficient windows with ones you've always dreamed of.
Contact Paramount Builders today to learn more about the benefits of having Preservation's exceptional replacement windows installed on your Newport News, VA, home. We have been improving our community one home at a time since 1991. Let your home be next on our list.