Replacement Windows Cost in Richmond, VA
How Much Do Replacement Windows Cost in Richmond, VA? Is it time to replace the windows in your home? Are you worried about the expense? From quality to value, depending on a wide-variety of factors, replacement windows can cost as little as $900 to as much as $35,000. Today, we learn more about what drives…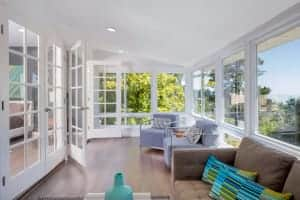 How Much Do Replacement Windows Cost in Richmond, VA?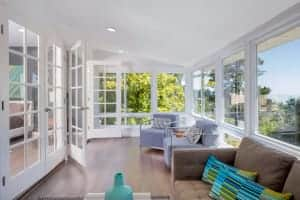 Is it time to replace the windows in your home? Are you worried about the expense? From quality to value, depending on a wide-variety of factors, replacement windows can cost as little as $900 to as much as $35,000. Today, we learn more about what drives the cost of replacement windows in Richmond VA.
If you're a Richmond VA resident, you don't need to be told that the weather can be a little crazy. We can have hot summers, harsh winters, wild stormy springs, and early fall frosts.
Richmond homeowners will spend their time doing seasonal maintenance to their homes because they want their houses to be in the best condition possible.
There are a lot of lovely homes in the area, but there's one part of the average house that's severely neglected: the windows.
Replacement windows in Richmond VA may not be on the top of every home owner's to-do list, but they should be.

Why you should think about investing in replacement windows in Richmond VA
Windows do so much more than let in fresh air and sunlight.
A lot of heat and air can escape through old windows. On the reverse side, old windows can let in a lot of heat, cold, and air.
Old windows or windows in need of repair can make rooms drafty and could also be making your HVAC system work overtime to keep your house comfortable.
If you replace your windows you could see your utility bills decrease. You won't have to worry about over-taxing your heating or cooling systems because your windows won't let in (or out) too much outside air.
Replacing your windows could also make your home more energy efficient.
Now that you know why you should consider replacing your windows, let's answer the question that's probably on your mind.
How much will replacement windows in Richmond VA cost me?
Cost is going to be a legitimate concern with any home improvement project, but when it comes to replacing your windows you don't want to go with the cheapest options.
Windows that don't cost much to install in the short term will cost you over time. Cheaper windows may not last as long, or may not be installed by a reputable company.
Replacement prices can vary. Because there are so many variables in pricing replacement widows it best to meet with a Richmond-based window salesman to get measurements and discuss your preferences.
A lot of factors go into determining how much windows will cost. We can't give you a hard number in this post, but we can tell you what could affect the overall cost of your window replacement.
Window type
There are a lot of windows out there, and the style you choose to install can affect the overall replacement price.
We could do an entire series of blog posts on the different type of window styles you can use, but to keep things short we'll just briefly talk about some popular styles:
Double-hung windows: These simple windows are designed to be opened from the top or bottom. They're ideal for hard to reach areas and are usually pretty inexpensive to install. Because they're so versatile they're a very popular window style for people that don't have a particular look or style in mind.
Double-pane windows: If your main concern is energy efficiency, then this could be the kind of window you need. Double-pane glass windows have an airtight space that's filled with inert gas. This unique kind of construction method helps with climate control.
Sliding windows: These windows are designed to open to the left or the right. If you want air, all you need to do is slide one window pane to a different side.
Casement windows: These windows are hinged and can be opened outward like a door. A casement window that opens vertically instead of horizontally is commonly called an awning window.
Window frame alterations cost
If you're considering the cost of replacement windows in Richmond VA, don't forget to think about frames. Some homes may just need a simple window replacement, but other homes may need a bit more work.
Window frames can be just as important as the windows themselves. They help with insulation and can double as an outdoor decor piece.
Window frames can be damaged over time. Constantly being in the heat, cold, and rain can cause issues.
Some wooden frames may have experienced some rot over time that was made worse by Richmond weather. Others could have mold growing in them. And some could just be old and in need of replacement.
If you're concerned about the cost of frames, consider a different kind of frame material. Vinyl frames tend to be less expensive than wooden frames, and they also last longer.
The amount of windows affect prices
When some people think about replacement windows in Richmond VA, they know that there are only a few windows that need to be replaced. Other homeowners may need to replace every window in their house.
The number of windows that need to be replaced will affect the overall cost, but don't assume that it's always cheaper to get fewer windows replaced.
Sometimes because of material cost and labor needs, it's cheaper to get more windows replaced instead of one or two.
Buying coating and film
Window film is a thin type of material that's added to the glass to help filter out solar energy. Film can help increase the window's energy efficiency and could make your house more comfortable.
Low-e coatings are similar and can help do the same thing. They're designed to minimize the amount of ultraviolet and infrared light that can pass through glass without affecting the amount of visible light that is transmitted.
Aside from making your home more comfortable and energy-efficient, they can also help with furniture fading.
Installation Location
Are you just having a few windows on the bottom floor replaced, or does every window on the second story need to be replaced?
Are the windows relatively easy to get to, or will construction workers be dealing with shrubs and trees when they come out to work?
The installation location won't factor too heavily into your replacement costs, but they're still important to keep in mind.
It's also important to remember that there could be local ordinances that could affect where you can place windows.
Next steps
Now that you know what can affect the cost of replacement windows in Richmond VA, it's time to start thinking about the kinds of windows that are best for your home.
We're always happy to do a free estimate for anyone that's considering window replacement. Fill out our simple form and we'll be in touch soon!