Outdated and Faded: A house with unseen concerns
Our family, located in the beautiful Chesapeake Virginia, recently moved into a home that was in need of major home improvements. The home no longer boasted an aesthetically pleasing look to our family, and even worse was creating bigger issues, originally unseen. The blowing off siding, rotted out trim, and clogged gutters, had allowed water to create problems all around the home, all the way down to the foundation. These concerns and issues had our family fall out of love with their new house.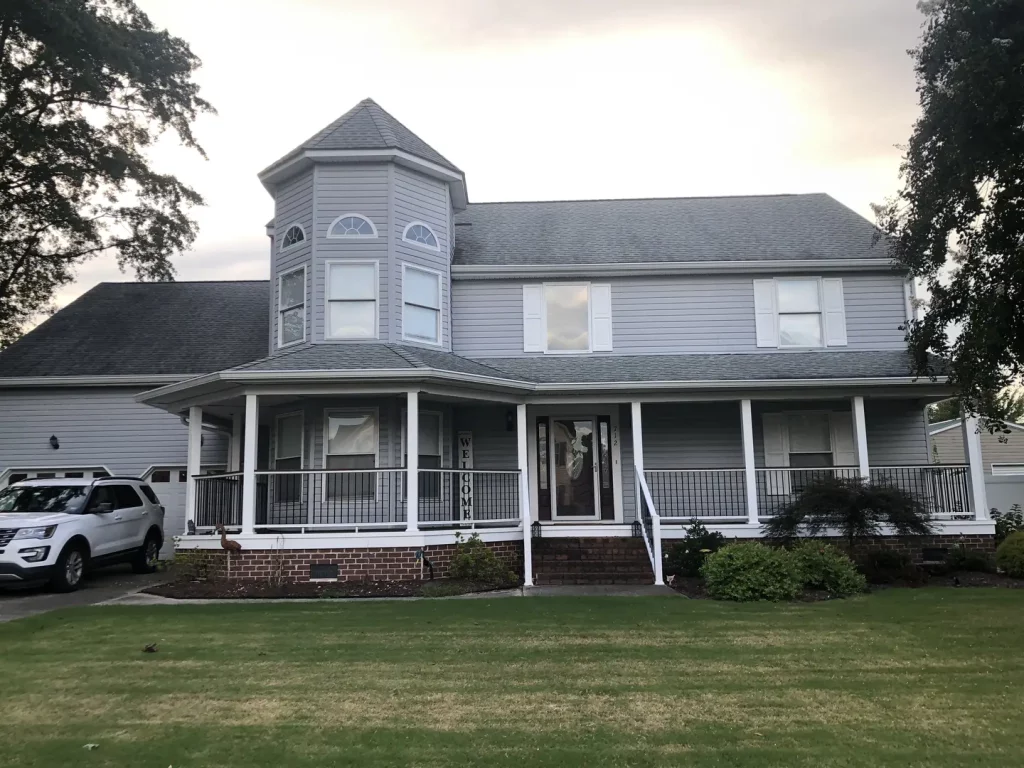 Making that house, their home
Paramount Builders proved to be exactly what they were in need of. A company that could handle almost all of their needs at once. New Preservation Deluxe triple-pane windows to end all the drafts and put a stop to the inability to protect their family with windows that wouldn't close or lock properly. All new wood replacement and freshly wrapped trim around the entirety of the house, completed with a new seamless gutter system with LeaFree gutter protection. And the grand finale, all new siding to bring the house back to life and offer a lifetime of comfort and protection. Our design specialist worked closely with the family to make every dream idea a reality. Multiple siding styles, all backed with our ultra-thick Climashield insulation, Preservation soffit systems that made the porch come to life. The Deep Moss siding color with the white trim/soffits/gutters, finished off with the black shutters brought their dream look to life. From the homeowners mouth, "this house just became our forever home."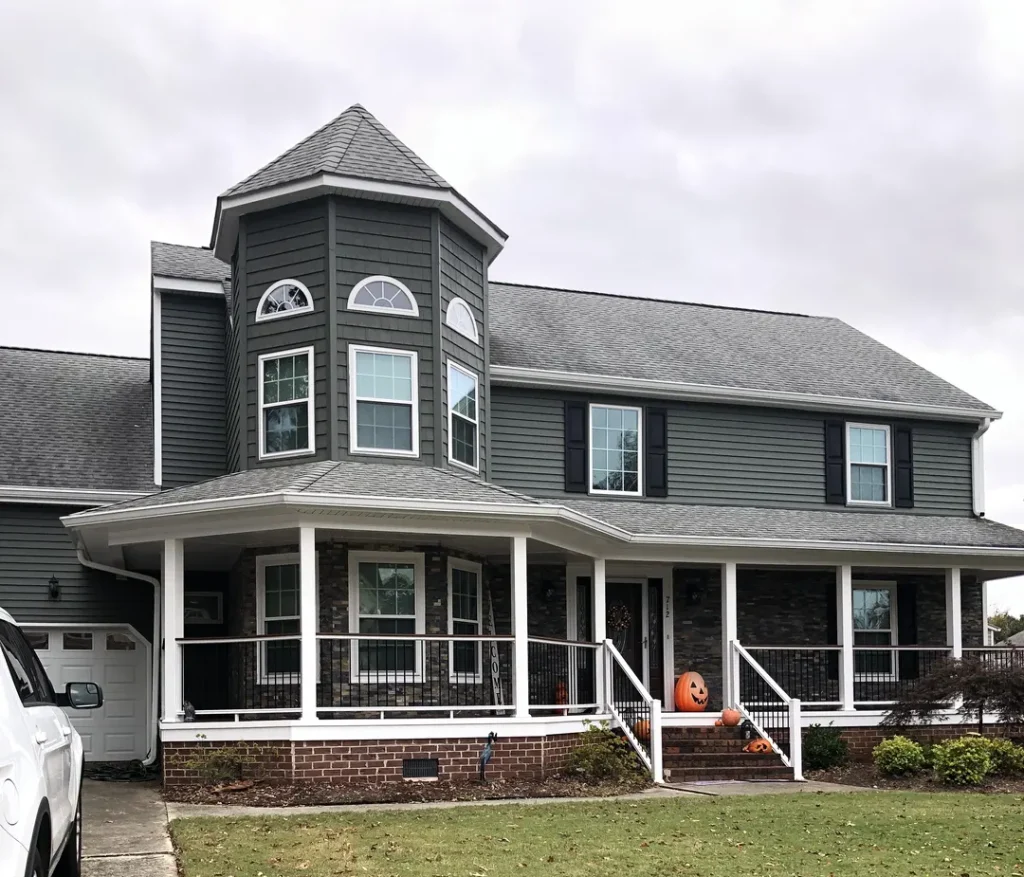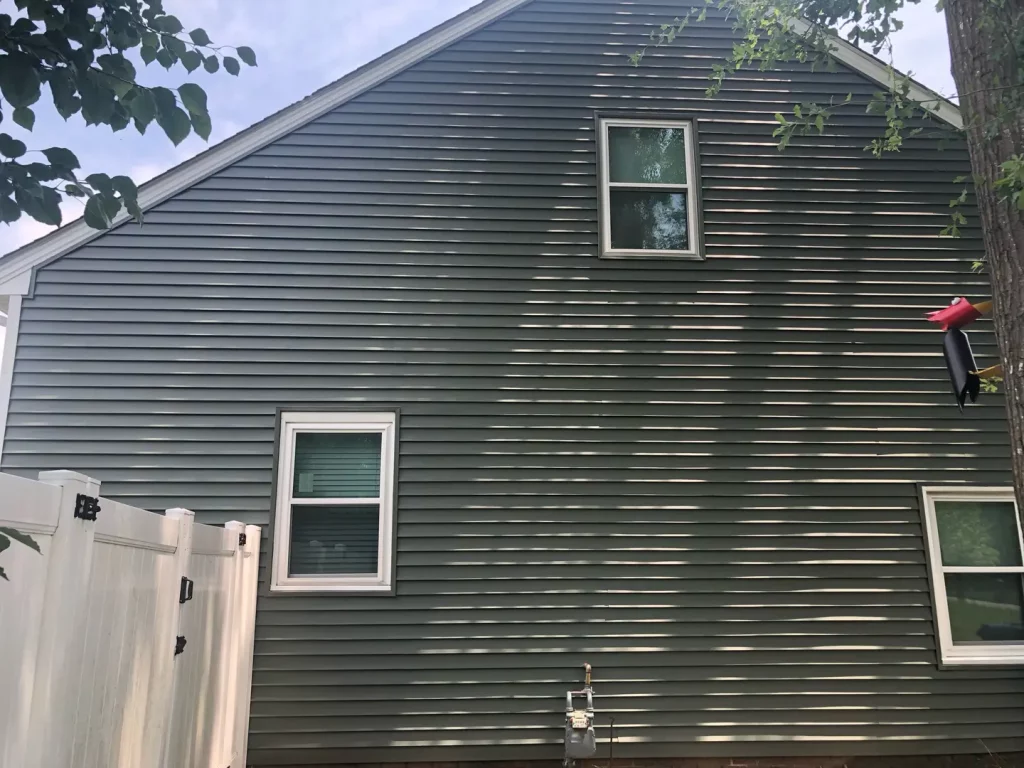 More than a home improvement, A lifetime of Pride and Joy
This home's transformation was remarkable. A perfect example of all of our product lines working together to create a masterpiece. This story stands as the proof that you can create a brand new home without moving away from your existing one. The lifetime guarantees and warranties ensure that this family can enjoy their home for many years to come.
Proud of not only creating an absolutely beautiful curb appeal, but sleeping well at night knowing they received a high quality, safe, energy saving solution for their family! The pictures of this transformation speaks for itself but improvement of life is what this family will appreciate the most. The family showcased their before/after photos with a collage on their social media pages. Their excitement continued a few months after completion, when they also sent us pictures touting how proud they were to decorate their new home for Christmas time!