Pilot
Paramount Builders offers a wide variety of products to transform the style and functionality of your home's exterior. Many homeowners in Virginia Beach, VA, and throughout the East Coast region come to us for our Preservation Premium home siding. This exclusive product is not only low maintenance and durable, but also provides exceptional energy efficiency…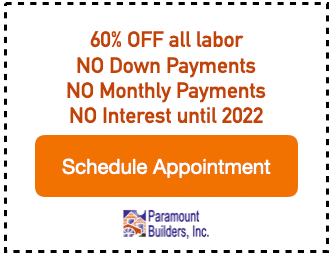 Paramount Builders offers a wide variety of products to transform the style and functionality of your home's exterior.
Many homeowners in Virginia Beach, VA, and throughout the East Coast region come to us for our Preservation Premium home siding. This exclusive product is not only low maintenance and durable, but also provides exceptional energy efficiency thanks to its ClimaShield® foam underlayment.
And, because our house siding is available in a wide range of colors, you are sure to find an option to meet your unique aesthetic preferences.
We also have a broad selection of exterior trim, which boasts the same low-maintenance requirements as our house siding while providing additional protection to the outside of your home. And, to complete the transformation of your home's exterior, we have a variety of patio doors, French doors, and sliding glass doors to beautify the entryways to your residence.
No matter what you are searching for, we can provide the best products to give your house a modern, updated look while also increasing its value and curb appeal. Our professional, knowledgeable, and experienced team is ready to help you transform your house into the home you've always dreamed of.