New Roof Installation Chesapeake, VA
7 Things You Need to Consider Before Getting a New Roof Installation in Chesapeake, VA 7 Things You Need to Consider Before Getting a New Roof Installation Is it time for a new roof installation? Before you choose a roofing company in Chesapeake, VA, make sure you consider these 7 tips. When thinking about home…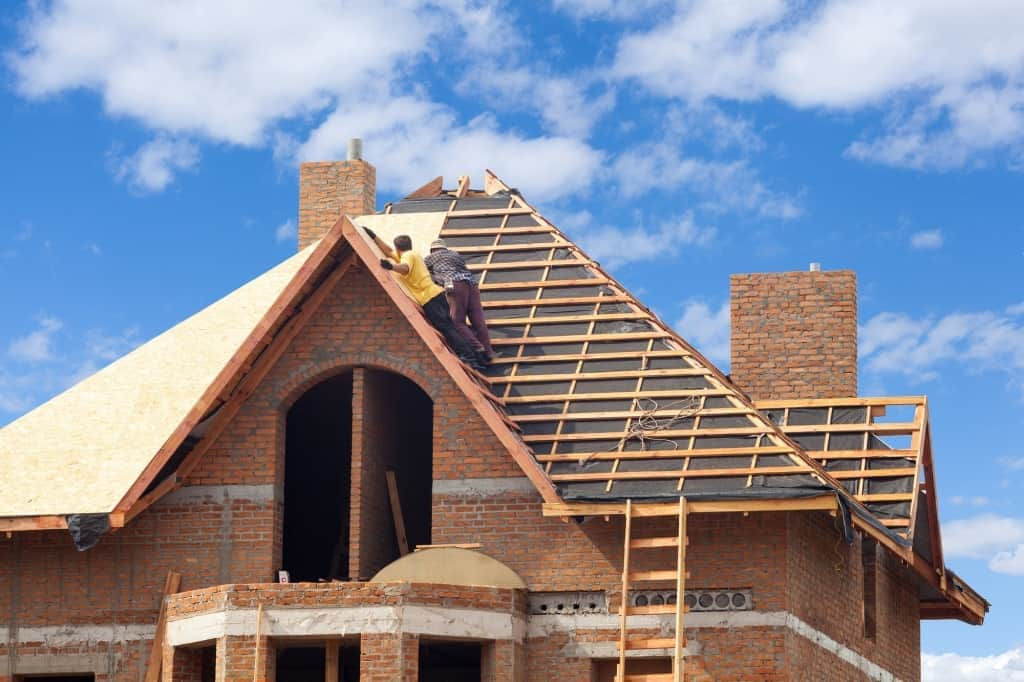 7 Things You Need to Consider Before Getting a New Roof Installation in Chesapeake, VA
7 Things You Need to Consider Before Getting a New Roof Installation
Is it time for a new roof installation? Before you choose a roofing company in Chesapeake, VA, make sure you consider these 7 tips.
When thinking about home improvement, chances are your roof isn't the first thing to come to mind. But while it may be the least thought of, it's arguably one of the most important components of your house.
It adds to your home's value. It can save you a lot of money in cooling and heating costs. Plus, it protects your family and your investment.
With so much at stake, when it comes time for a new roof installation in Chesapeake, you want to make sure you're prepared and you know what you're getting into.
Let's look at 7 things you need to consider before getting a new roof installation.
1. Know When You Need a Roof Replacement
Before investing in a total roof replacement, make sure you get your current roof inspected. Some roofs may have minimal damage in one area and only need a smaller repair.
But a total roof replacement is ideal if:
Is old. If it's nearly 20 years old, the time is drawing near.
Has curling, cracked, or buckling shingles.
You've had major damage, such as widespread wind or hail damage.
You have many leaks.
Your roof looks bad and worn.
Sounds like your roof? Time to look into a replacement.
2. Which Materials You Want to Use
Since a roof can last anywhere from 15 to 50 years, chances are there have been new materials introduced since the last time you've shopped around.
The standard asphalt shingles are still available and one of the most affordable options. Yet, there are now new composite materials on the market that last much longer and come with longer warranties.
At Paramount Builders, we offer a GAF Roofing System that uses a DuraGrip adhesive seal to allow your shingles to withstand hurricane-force winds. It holds the highest fire safety rating in the roofing industry. And it comes with the Golden Pledge lifetime warranty.
3. There's More to It Than Shingles
Many people think that installing a new roof consists of slapping on sheathing and new shingles then calling it done. But there's much more that goes into it than that and materials you need to consider.
A good, integrated system involves installing an ice and water barrier on top of the wood sheathing. These are seal-healing, rubberized membranes that protect against leaks due to ice and water damming.
Roof deck underlay is a layer that helps protect against wind-driven rain and infiltrating water.
And ventilation is extremely important! Your attic ventilation system needs to be adequate enough to allow a continual flow of outside air throughout the attic space. This helps to extend the life of the roof and reduce your energy costs.
4. Layering vs. Stripping
Building codes allow for there to be two layers of shingles on a roof. So many people try to cut time and costs by adding the new layer over the top of a bad roof. But there are reasons you should reconsider this.
The weight of the second layer could be too much for your home's structure to handle, especially if you use a heavier material. You don't want to put too much stress on the rafters.
Plus, applying new shingles over the top of damaged ones doesn't give it a good foundation for them to lay on. This can open up the risk for more damage or shingles flying off during bad wind.
It's also impossible to know what condition your roof is in without stripping off all the shingles. Water damage, rot, or insect infestation is important to find and repair before a new roof installation.
Remember, your shingles can only be as good as the sheathing they're attached to.
5. It's Going to Be Loud
This is a special consideration for those with small children, pets, or anyone who may not handle loud noises very well. Because the reroofing process is not a quiet one.
First, there will be the scraping and stripping off the old shingles. Then the hammering and installation of the new roof. And all that will cause a lot of commotion.
You may want to make plans to leave the house if you think the loud noise will upset your kids and pets. Or even if it will disturb you while going about your daily tasks.
6. Know Your Warranty Terms
Your new roof is an investment. So you want to know what the warranty does, and doesn't cover.
A typical manufacturers warranty may cover you for 20 to 50 years. But they only cover for any defects that could cause the roofing materials to fail before they should. And usually, you will need to prove that you have maintained the roof properly for the warranty to be valid.
And even if you have coverage, most manufacturers' warranties will only cover the cost of materials. Any labor costs will come out of your pocket.
Reputable roofers will offer a warranty on the installation of a new roof. It will cover the workmanship and cost if anything should go wrong.
Before signing on any dotted line, make sure you're comfortable with the warranties offered for your roof. You don't want to end up with a costly, unpleasant surprise down the road should a problem ever come up.
7. Hire Quality, Trusted Contractors
Cutting corners is never ok when it comes to installing a new roof. Because even if you use the best materials, improper installation can cause your roof to fail. That's why hiring quality, highly-trained people is so important.
Good contractors will explain the roofing installation process thoroughly. That way you know exactly what you're getting and what the process will be.
Make sure they can show you proof of proper licensing and worker's compensation insurance. And look at reviews from past customers. Knowing that they've done quality work in the past is a good indicator of their professionalism and workmanship.
Paramount Builders has an A+ Better Business Bureau rating. Plus, we have the Master Elite certification from GAF. Only three percent of the nation's roofing contractors receive this prestigious title.
Get Peace of Mind with a New Roof Installation
A new roof installation is a major investment for your home and your family. But knowing what details to consider will give you peace of mind in knowing you're getting a beautiful roof that will last you for many years to come.
Ready to get started on your new roof? Contact us today! And when you do, be sure to ask about our affordable financing options available.