Most Energy-Efficient Replacement Windows 2020
Searching for the Most Energy-Efficient Replacement Windows of 2020 No matter which region of the U.S. you live in, energy efficiency should be a significant priority whenever you invest in a home improvement project. That's especially the case when you're looking for new replacement windows, as they can make a major difference in the energy…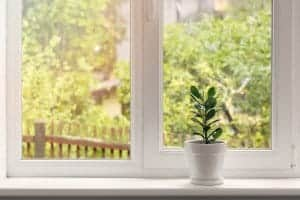 Searching for the Most Energy-Efficient Replacement Windows of 2020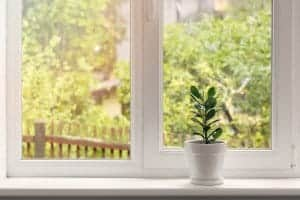 No matter which region of the U.S. you live in, energy efficiency should be a significant priority whenever you invest in a home improvement project. That's especially the case when you're looking for new replacement windows, as they can make a major difference in the energy usage and overall comfort of your home. If your windows lack efficiency, your HVAC system will have to work harder and burn more energy to keep the interior of your home comfortable. And of course, that will cost you money on your monthly energy bills.
So, you should do what you can to avoid the problems that accompany inefficient windows. There are plenty of options out there to choose from, but your search for the most energy-efficient windows in 2020 doesn't have to be complicated. There's a reason why vinyl windows have been such a common investment for homeowners over the years—they offer outstanding energy performance benefits that can make a big impact on your home. Read on to learn what you should be looking for in your new windows, as well as the ways that vinyl replacements can meet those requirements.
What to Look for When Searching for the Most Energy-Efficient Windows
When the time comes to search for new energy-efficient replacement windows for your home, it's important to know what you're looking for. The material of the frames is majorly important, as is the type of glass used to craft the window. And it's necessary to know the details of the spacer systems your potential window options feature—are you looking at foam or aluminum spacers? Finally, durability—believe it or not—can play a big role in the energy performance of replacement windows. If your windows are breaking down and deteriorating, the more likely it is for them to become drafty and inefficient.
How Vinyl Windows Fit the Script
When you're looking to have energy-efficient windows installed at your home, you should strongly consider going with vinyl as your top choice. The vinyl material itself is energy efficient, so having the frames made from it will help contribute to strong performance. Plus, most vinyl windows in 2020 feature double- or triple-pane glass while also including foam spacers, which provide more thermal efficiency than traditional aluminum spacers.
And finally, the durability of vinyl windows is simply unmatched. They won't chip, crack, warp, rot, or deteriorate when faced with harsh elements, meaning they can be counted on to prevent drafts and perform well for your home for many years to come. If you have a checklist to reference when searching for the most energy-efficient windows, you'll likely find that vinyl windows will allow you to mark every box.
Energy-Efficient Windows From Paramount Builders
Your search for energy-efficient replacement windows in the East Coast region can start and end with Paramount Builders. Because it is always our aim to provide the homeowners we serve with the absolute best, we are an authorized dealer of Preservation's industry-leading windows. These replacements feature exceptional energy-efficiency features, including their vinyl frames, triple-pane glass, and innovative SST foam spacer systems.
Our team has been installing Preservation's triple-pane vinyl replacement windows since 1999, so you can be sure that when we install them at your home, we will do so with the utmost precision. Our flawless craftsmanship will allow you to reap the full energy efficiency benefits of your new windows for years to come. Plus, these windows come backed by Preservation's lifetime transferable warranty.
Get Started Today
If you want to talk with an expert about how to acquire the most energy-efficient windows in 2020 or would like to learn more about the options we offer, contact Paramount Builders today. We proudly serve homeowners throughout Northern Virginia communities, as well as those in Jacksonville, Florida.