House Siding Chesterfield VA
Impressive House Siding Available to Chesterfield, VA, Homeowners Are you in need of new siding for your house but not sure where to turn? If you are in the Chesterfield, Virginia, area, the solution is simple: Paramount Builders. We are known throughout the East Coast for our durable products, professional installations, and unwavering commitment to…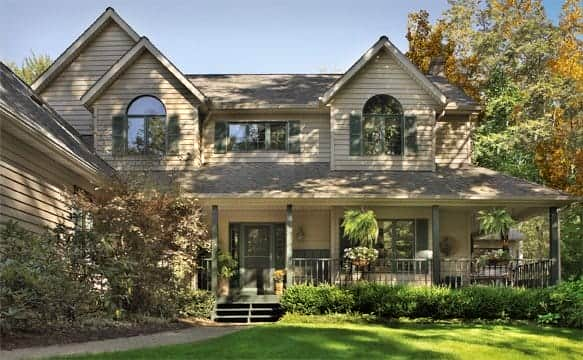 Impressive House Siding Available to Chesterfield, VA, Homeowners
Are you in need of new siding for your house but not sure where to turn? If you are in the Chesterfield, Virginia, area, the solution is simple: Paramount Builders. We are known throughout the East Coast for our durable products, professional installations, and unwavering commitment to customer satisfaction, which is evidenced by our A+ rating with the Better Business Bureau. We have helped countless residents create the homes of their dreams since our inception in 1991, and we look forward to helping you do the same.
Crafted from strong vinyl material, our house siding will maintain its beauty on your Chesterfield, VA, home without ever demanding extensive maintenance. Our cladding won't chip, peel, or crack the way products made of wood can, making it a hassle-free investment. Plus, we also offer siding in a range of attractive colors and styles, so we are sure to have a product that meets your unique preferences and demands. Perhaps most impressively, however, is our siding's energy efficiency. Thanks to its innovative layer of ClimaShield® foam underlayment, your new house siding can:
Provide up to four times the insulation of most other cladding products
Reduce the amount of heat the enters your home in the summer and leaves your home in the winter
Lessen the burden on your HVAC system to maintain a stable indoor temperature
Potentially result in monetary savings on your energy bills
Finally, this house siding is backed by a manufacturer's lifetime limited transferrable warranty, so you can feel good about the investment you are making in your home.
Contact Paramount Builders today to learn more about the ways in which our house siding can improve your Chesterfield, VA, home. We have financing options available for qualified homeowners.