Home Windows Norfolk VA
Providing Professional Installations of Home Windows Throughout Norfolk, VA New home windows can be an exceptional investment, as they will enhance the appearance and overall comfort of your residence in Norfolk, Virginia. If your windows are outdated, unattractive, or simply not energy efficient enough, you can turn to Paramount Builders for industry-leading replacements. We have…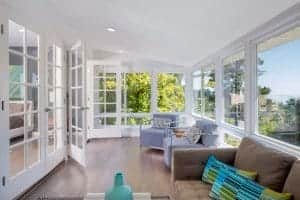 Providing Professional Installations of Home Windows Throughout Norfolk, VA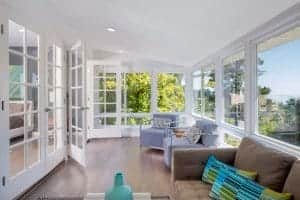 New home windows can be an exceptional investment, as they will enhance the appearance and overall comfort of your residence in Norfolk, Virginia. If your windows are outdated, unattractive, or simply not energy efficient enough, you can turn to Paramount Builders for industry-leading replacements. We have served homeowners in the area since 1991, and with an A+ rating with the Better Business Bureau, you can count on us for a job well done.
Installing Home Windows From One of the Industry's Top Manufacturers
At Paramount Builders, our mission is to improve our community one home at a time. And as an experienced exterior remodeling company, there are many ways we can accomplish that. But within every service we provide, you'll also find industry-leading products. When it comes to home windows, those exceptional products are sourced from Preservation, one of the most renowned manufacturers around.
Our team at Paramount Builders has been installing Preservation's triple-pane vinyl replacement windows since 1999, so you can trust that we have the expertise necessary to install them flawlessly. With proper installation, these outstanding windows can provide a wealth of benefits to your home.
Home Windows That You'll Benefit From for Years to Come
When you choose to have Preservation's replacement windows installed at your home, you're making an investment that will pay off for years to come. These windows are:
Resistant to rotting, peeling, cracking, chipping, warping, and deteriorating, which means they are maintenance-free and can provide a like-new appearance for a long time to come
Equipped with BetterVue® screens that offer outstanding airflow, as well as insect protection and clear views of the outside world
Characterized by SST foam spacer systems that reduce condensation, offer improved sound absorption, and better thermal efficiency at the edges when compared to traditional aluminum spacers
Available in a wide range of styles, from double-hung and slider to garden and casement, among other beautiful options
Looking to Paramount Builders for your new home windows will guarantee that you find an option that not only provides durability and energy efficiency but also a look that matches your aesthetic preferences. In addition to being available in a variety of styles, our replacement windows feature plenty of color and finish choices.
Ensuring You Receive a Positive Customer Experience From Start to Finish
When you partner with Paramount Builders for new home windows in Norfolk, VA, you can be absolutely positive that your satisfaction will be our top priority from the beginning of your project through the end. Our craftsmen take pride in the work they do, which means they will take their time to perform a precise job, ensuring your windows are installed correctly the first time around and will perform flawlessly for decades. Plus, should you have any issue after the job is complete, we have a full-time customer service department available to help you resolve the problem.
If you'd like to schedule a complimentary consultation for home windows in Norfolk, VA, contact Paramount Builders today. Be sure to ask us about the affordable monthly payment plans we offer to homeowners who qualify.