Paramount Builders: The Ideal Choice for Replacement Windows, Vinyl Siding, Roofing Contractors and More in Hampton Roads, VA
T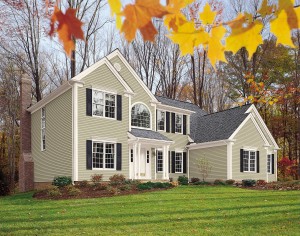 he vinyl siding, roofing contractors, replacement windows, and other exterior remodeling products offered by Paramount Builders stand above the other options available to homeowners in Hampton Roads, Virginia. We have aligned ourselves with some of the top manufacturers in the industry to offer products that can improve the style, functionality, and energy efficiency of homes throughout the East Coast region. Whether you are looking for roofing contractors to provide you with a durable new roofing system that can withstand winds of up to 150 mph or triple-pane replacement windows to keep unwanted outdoor air from entering your home, our products are sure to exceed your expectations.
One of the most popular products we offer at Paramount Builders is Preservation's vinyl siding, which features their exclusive ClimaShield® foam underlayment. This extra layer of protection is individually molded to fill up the space between your home's wall and siding, and provides up to four times the insulation of standard exterior walls. And, because it is made from durable vinyl, your siding will continue to look its best for years to come with virtually no maintenance requirements.
In addition to the exceptional products already mentioned, Paramount Builders offers a number of other products to improve the style and functionality of your home, including:
Front doors
French doors
Sliding glass doors
Trim
Gutter protection systems
Homeowners in Hampton Roads know that when they choose Paramount Builders to provide them with new vinyl siding, replacement windows, and doors, their installation will be performed using the highest level of craftsmanship. Our experienced team will display the utmost care and precision, and will remain respectful of you and your home every step of the way. We also offer low monthly payment options to make your home improvement project more affordable, so it has never been easier to turn a damaged or outdated part of your home into the envy of your neighborhood.
Contact Paramount Builders today to learn more about the replacement windows, vinyl siding, roofing contractors, and other products and services we offer to homeowners in the Hampton Roads, VA, area.