Gutter installations
Providing First-Class Gutter Installations in the East Coast Region You may not realize it, but your gutters play a huge role in protecting the foundation of your home. If your gutters are prone to clogging, you run the risk of overflowing the troughs, which can lead to damage to the fascia board and your home's…
Providing First-Class Gutter Installations in the East Coast Region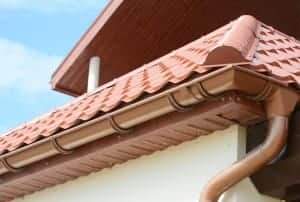 You may not realize it, but your gutters play a huge role in protecting the foundation of your home. If your gutters are prone to clogging, you run the risk of overflowing the troughs, which can lead to damage to the fascia board and your home's siding, among a whole host of other costly problems.
That's why Paramount Builders is committed to providing expert gutter installations across the East Coast region. We provide flawless installations to make sure that your new gutter system can handle heavy rains and snowmelt, moving it effectively away from your home without a hitch.
Paramount Builders has built a reputation for installing a variety of first-rate home improvement products. Our gutter installations are equally well-regarded. With us, you will get the highest-quality gutters so that your home's foundation and overall health remains at its best.
With our gutters, you get optimal performance and an attractive appearance that will boost your home's curb appeal. And, if you want to go the extra mile in terms of both performance and appearance, look no further than Paramount Builders' gutter protection systems from LeafSlugger.
Adding a Protection System for Your Gutters
Having a gutter protection system installed with your new gutters is a smart, practical choice. These systems – which we offer from LeafSlugger, a trusted manufacturer – can be difference-makers for your home's foundation. When installed, they keep leaves, insects, and other debris out of your gutters, which helps control water flow effectively. This eliminates the risk of overflow damage, which can extend the life of your gutters and protect the home's foundation. Additionally, the aluminum material is extremely durable, with the ability to withstand hurricane-force winds.
Luckily, having protection for your gutters doesn't have to come at the expense of looking nice. That's why these systems come in 12 different colors and are coated with a corrosion-preventing finish, creating a beautiful, cohesive look to your home's exterior.
Paramount Builders' Stellar Service
When East Coast region homeowners choose Paramount Builders for gutter installations, they receive an unparalleled experience. We offer some of the finest gutter materials around, and our award-winning customer service matches their quality. We've consistently been recognized by the Better Business Bureau (with an A+ rating) and both Qualified Remodeler Magazine and Remodeling Magazine. Our goal is to improve our community one home at a time, and providing exceptional customer service is a major part of our effort.
For more information about the expert gutter installations we offer throughout the East Coast region, contact Paramount Builders today.