Garden Windows
We Install Beautiful Vinyl Garden Windows Throughout the East Coast Region Paramount Builders' vinyl garden windows provide ample space for you to store plants and flowers while maintaining a high-class look. This style could be wonderful for the gardener in you, as it's designed with a deep seatboard that projects from the side of your…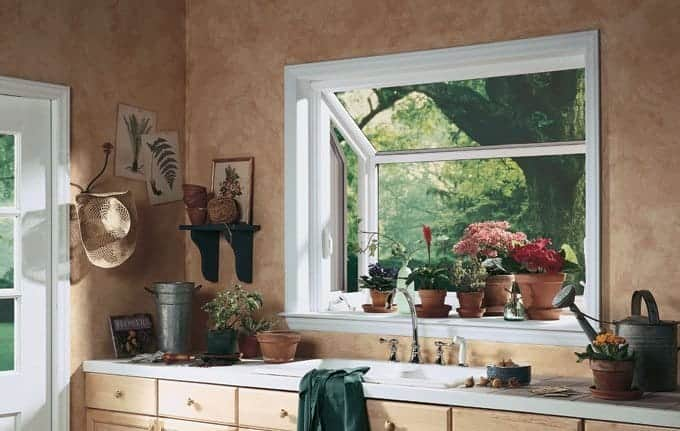 We Install Beautiful Vinyl Garden Windows Throughout the East Coast Region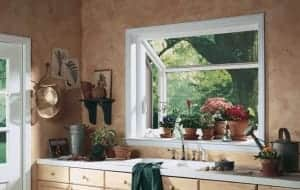 Paramount Builders' vinyl garden windows provide ample space for you to store plants and flowers while maintaining a high-class look. This style could be wonderful for the gardener in you, as it's designed with a deep seatboard that projects from the side of your home so your greenery can be nurtured by natural light and warmth.
Our garden windows are durable, with frames that feature IntegraWeld fusion welding to ensure sturdiness and a clean look. There is no need to worry about frames deteriorating, which means little to no maintenance will be required.
Benefits of Garden Windows
Along with the durability and attractive look that all of Paramount Builders' windows have, our garden windows offer a variety of notable features and benefits:
These classically elegant garden windows will beautifully suit any home, regardless of architectural style.
The 17-inch deep seatboard and glass shelf allow you plenty of space to display your plants and flowers in a sunlit area.
With 1-inch thick insulating glass plus a sash and masterframe that are 100% recyclable, these windows are energy efficient and environmentally friendly.
Our garden windows include a casement locking system to provide exceptional security.
Fine-mesh screens are included, offering better views and insect protection than traditional screens.
The heavy-duty weatherstrips and weatherseals prevent moisture and humidity from entering your home.
These windows also come with a transferable lifetime warranty, providing you peace of mind and potentially increasing the resale value of your home. Plus, we offer affordable monthly payment plans to those who qualify.
Why Work With Paramount Builders?
Since 1991, Paramount Builders has been working to improve our community one home at a time by offering premium products and stellar customer service. For proof, just look to our consistent A+ rating from the Better Business Bureau.
To learn more about our top-of-the-line garden windows, contact Paramount Builders today for a free consultation.