Finance Roofs in Virginia Beach
Virginia Beach Roofing Companies With Payment Plans - Financing and Loans For Roofs Getting a replacement roof can be expensive depending on your home and the roof you get. Here's why you should choose roofing companies with payment plans. It's time to get a new roof. Maybe you already have roof leaks from a bad contractor or…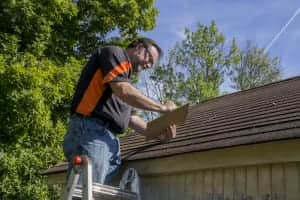 Virginia Beach Roofing Companies With Payment Plans – Financing and Loans For Roofs
Getting a replacement roof can be expensive depending on your home and the roof you get. Here's why you should choose roofing companies with payment plans.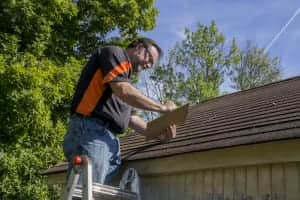 It's time to get a new roof.
Maybe you already have roof leaks from a bad contractor or faulty products and it's time to fix the situation. The damage to your home and property from unprofessional good and services can be devastating.
Or maybe you want to beautify your home and protect your investment before the worst happens. Unfortunately, looking for a discount on your roof isn't a great idea.
Luckily, there are roofing companies with payment plans that can provide quality products and service and get the work done you need when starting today.
It's important to pick the right financing options and best possible company though. You need to understand the types of roof financing and the companies that offer the service.
We can help. Here's your guide to Virginia Beach companies with payment plans.
Let's get the best overall value for your home.
Here we go:
Types of Payment Plans and Financing on Roofs
If you know you need a new roof and know that you can't afford to shell out the expense today you need to understand your options for payment plans and financing.

You know you shouldn't wait to get the work done. But you need affordable financing options that won't impact the quality of your new roof.
It doesn't make sense to get unprofessional service and questionable products or a bad warranty for your roof.
Here are some examples of the types of financing offers a quality roofing company can offer you in the Virginia Beach area:
Low-Interest Rates
Deferred Payment options
Flexible Terms
Affordable Payment Options
Revolving Accounts
The quality of the roof and the quality of the financing options are of major concern when finding roofing companies with payment plans.
You will also want to factor cost savings opportunities into your decision for financing and installation.
Cost Savings on New Roofs in Virginia Beach
Part of any new roof installation is cost savings. This can often surprise homeowners who associate a new roof with big costs and a major hassle.
The right roofing company can make your new roof installation a lasting investment for your home with an easy and professional installation.
They can also be a trusted advisor in generating cost savings through your new roof installation. If you have an older roof especially you may be overspending on your heating and cooling bills.
With quality products and professional installation, a new roof can seal in more of your energy. The money you spend to heat and cool your home will be less likely to float through the cracks.
You won't need to pay heat or cool the great outdoors!
Factor in The Overall Value of the Roof
Roofing companies with payment plans should be able to create a cost and benefit analysis for homeowners when calculating what they need and what they can afford for monthly payments.
By choosing a financing plan or payment options you can use your cost savings every month to help pay for your roof.
The right company will make your home improvement project easier to afford upfront. They will also save you money on your monthly heating and cooling costs in the long-term.
When contacting your Virginia Beach roofing company be sure to ask your representative about all their energy efficient products.
Design Improvements 
Beyond installing new products, your roofing company can also be a trusted adviser on design improvements to your roof. Rather than alter the architectural design, these improvements can be fast and easy to install with your new roof.
For instance, just changing the color of your roof can have significant cost savings benefits. State and Federal research show that cool or white roofs can decrease the costs of operating your home.
Over a 50-year period, white roofs are more cost-effective than black or green ones. Researchers considered installation, maintenance, and a building's subsequent energy use to calculate the savings numbers.
White or cool roofs can cost $2 less per square foot than black roofs. And in terms of environmental impact, white is preferable too.
White roofs cost as little as $9 per square foot less than the least expensive green roofs.
Your company can help you consider a design change for your roof to deliver long-term cost savings and help fund your roof installation.
Not All Virginia Beach Roofing Companies With Payment Plans Are Created Equal 
It's not enough to find a roofing company with a payment plan, unfortunately.
They need to have the right products and services you need. If not, you could be paying for years for a product that is faulty, unsightly, and defective.
You could purchase the roof, find it defective, and be saddled with the replacement costs even if you have a warranty from the manufacturer.
Avoid buyer's remorse with roof installation and payment plans by selecting the best company to handle your products, installation, and financing.
Choosing a Roofing Company in Virginia Beach
We all know that quality can affect cost. It can also affect your financing headaches.
Be sure when you select roofing companies with payment plans you evaluate the entire range of products and services that provide.
Take into account:
Local Experience
Service Ratings
Warranty of Goods and Services
Client Testimonials
Roof Styles
Materials Used
Seals and Installation Process
Make sure you are financing the right roof. And make sure you have the support of a great company standing behind you.
Select The Best Roofing Companies With Payment Plans 
Choosing the best means picking a reputable company that can get the job done right. Paramount Builders is the clear choice in roofing for homeowners in the Virginia Beach, Virginia, area.
We have an A+ rating with the Better Business Bureau and are recognized for quality, durability, and customer service. Our clients love Paramount Builders.
Our family owned company wants to help your family too. Be sure to ask about how we can help make your home improvement project more affordable with low monthly payment options for those who qualify.
Don't wait another day to get the new roof you need. Contact Paramount Builders now and we will schedule a complimentary and easy free estimate to address your needs.