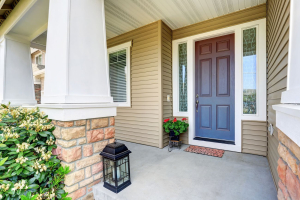 Entry doors play a huge role in the aesthetic appeal and functionality of homes in the East Coast Region, so when it comes time to replace your Entry Door System, the value of choosing a trustworthy, reputable company cannot be overstated. Furthermore, you'll also want to make sure the company you choose offers products that will stand the test of time, and also provide the perfect look for your home. For all this and more, simply turn to the pros at Paramount Builders. We have been a trusted provider of entry doors and other industry-leading home improvement products since 1991.
Paramount Builders is known throughout the industry for the exceptional installations since 1991, and we would be glad to add your name to our long list of satisfied customers. perform. Our technicians display the utmost care and precision while installing entry doors, and you will surely be impressed by their craftsmanship and attention to detail.
We have specifically chosen to offer entry doors that are made by ProVia so that homeowners in the East Coast Region can easily find doors that are both stunningly beautiful and exceptionally functional.   Specifically, the doors that we install at Paramount Builders offer:
Strength – Since entry doors act as a barrier between your home and the outside world, we think it's important to provide doors that can make your home as secure as possible. This is why the doors we install are made from strong 20-gauge steel or fiberglass materials.
Energy efficiency – We install doors from ProVia's Embarq™ series, which are known as the most energy-efficient doors on the market. These products help to keep unwanted outdoor temperatures from transferring into your home, which can help to reduce your monthly energy costs.
Customizability – We can tailor your new doors to meet your unique aesthetic preferences. From the door's color and style to its stain and finish, we will help you select a product that has the perfect look for your home.
For more information on the entry doors or installation services available at Paramount Builders, contact us today. We are proud to serve homeowners throughout the East Coast Region.