Energy-Efficient Siding Norfolk VA
Your Trusted Go-To for Energy-Efficient Siding in Norfolk, VA Have you recently been experiencing discomfort inside your Norfolk, Virginia, home as a result of poor insulation? Is your energy usage going up every month, leading to more expensive bills? Perhaps your home's siding is the reason why. If it's damaged or simply worn-down, it's likely…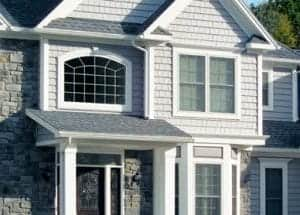 Your Trusted Go-To for Energy-Efficient Siding in Norfolk, VA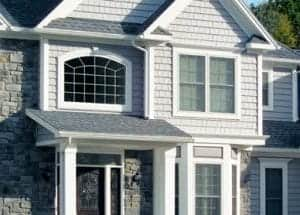 Have you recently been experiencing discomfort inside your Norfolk, Virginia, home as a result of poor insulation? Is your energy usage going up every month, leading to more expensive bills? Perhaps your home's siding is the reason why. If it's damaged or simply worn-down, it's likely not going to provide the energy efficiency performance that it once did.
When this becomes a problem, you shouldn't hesitate to call Paramount Builders. We offer energy-efficient siding that is sure to lighten the strain on your HVAC system as it works to keep your home cool in the summer and warm in the winter. By having us install Preservation's first-rate vinyl siding, you'll be able to say goodbye to interior discomfort and rising energy costs.
Offering Preservation's Industry-Leading Vinyl Siding
When you want exceptional performance out of your siding, there's no better option than vinyl siding from Preservation. The vinyl material itself makes it exceptionally energy efficient, and with the right installation team, this siding helps create a complete weather seal around your home. As a result, your HVAC system won't have to work as hard to maintain a comfortable indoor temperature, which can lead to potential savings on your monthly energy bills.
An Installation Process That Ensures Optimal Performance From Your New Energy-Efficient Siding
Our expert team at Paramount Builders can be trusted to provide a flawless installation of your vinyl siding, allowing you to reap the full energy-efficiency benefits it offers. We install our siding over a thick layer of ClimaShield® foam underlayment, helping to provide improved insulation and reduced heat transfer into and out of your home. And with so many years of installation experience with this Preservation product, we have sharpened our skill and eye for precision, so you can rely on us to get the job done right. Plus, this energy-efficient siding is backed by Preservation's lifetime transferrable warranty.
To learn more about the energy-efficient siding we install on homes throughout Norfolk, VA, contact Paramount Builders today. We would love to discuss your home's needs and tell you about the affordable financing options we offer to homeowners who qualify.