New Replacement Windows, Roofing, Entry Doors and Vinyl Siding for Culpeper, VA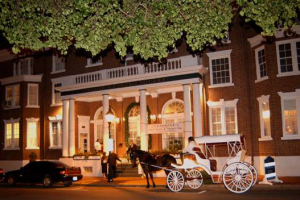 Paramount Builders, Inc. is Culpeper, VA's, number one most trusted home improvement specialists for replacement windows, vinyl siding, new roofs, entry doors and much more. Beautiful and dependable replacement windows is our specialty…
We're Virginia's Largest Installer of new windows with over 200 million in new windows installed!
With over 20 years serving Virginia, we look forward to serving all your needs with expert, dependable service in the areas of: vinyl replacement windows, vinyl siding, GAF roofing, shingles repair, vinyl trim repair, home entry doors, gutter protection, energy-saving home improvement needs, full-service warranty calls and all of your home improvement needs. Paramount Builders, Inc. is the company that Culpeper, VA trusts the most for dependable quality windows, roofing, vinyl siding and trim as well as all of your home improvement needs.
Paramount Builders – We Provide Service to These Fine Neighborhoods in Culpeper, VA:
22701, 22714, 22741, 22729, 22733
New Windows in Culpeper, VA
Look no further than Paramount Builders for quality replacement windows in the Culpeper, VA area. An old window that loses its seal can result in loss of air, causing your heating and cooling bills to rise. Paramount Builders, Inc is here to help! Our Preservation Windows are manufactured to provide generations of worry-free enjoyment for your home. Our new vinyl windows are tough, dependable, energy efficient and best of all, they come with a lifetime transferable warranty. View our window gallery here. You can count on our experienced replacement windows staff to replace the windows of your trusted home with the best replacement window products available in the Culpeper, VA area. Learn More About Our Replacement Windows by Preservation!
New Roofing Company in Culpeper, VA
Paramount Builders Inc, uses only GAF Roofing products – the #1 shingle in North America! A new roof can make a huge difference in the appearance and quality of a house as well as in the energy savings and element-protection areas of a home. At Paramount, we give you choices… Our roofing shingles are made for various needs. Pick the one that's right for your home! We offer 25 year, 30 year and lifetime warranties on our new roofs. Call us for a free estimate and we can help you find the roof that's right for your home in Culpeper, VA.
Vinyl Siding & Trim in Culpeper, VA
Paramount Builders, Inc. offers top-of-the-line vinyl siding, trim and more for your home. No doubt your home's interior reflects your personal tastes and style. Why not the exterior? Paramount Builders' Preservation Siding has been made to perfectly complement most any architectural style, with the flexibility in colors and designs that allows you to give the outside of your home the same personal touch and flare as you do the inside. View our siding gallery here. Durable. Attractive. Energy-Efficient. There's nothing more you can ask of your vinyl siding system. That's why there's no better option on the market today than Preservation.
You can always count on the experience of Paramount Builders, Inc. to provide your home with a beautiful trim that keeps the outside elements outside where they belong. Our quality vinyl siding works to preserve the durability of your Culpeper, VA home for years and years to come.
Learn More About Our Vinyl Siding & Trim Products!
Also: Learn more about our Gutter Protection System, Leaf Slugger Roof Gutters, Entry Doors, and other services available in Culpeper, VA. View Our Special Offers for Discounts!
Paramount Builders, Inc: The most trusted home improvement, window, siding, roofing company in Culpeper, VA. Your satisfaction is guaranteed and we're available to answer any of your home improvement questions! Call us right away at 1-888-340-9002.