Compare Prices of New Windows in Richmond
Compare Prices of Replacement Windows in Richmond Virginia Before making a big purchase, it's always nice to get an idea of what you will be spending. Connect with us for quote and compare prices of the best rated replacement windows in Richmond VA. When quoting the cost for replacement windows there's a lot more than the cost of…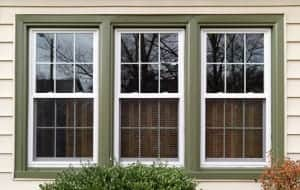 Compare Prices of Replacement Windows in Richmond Virginia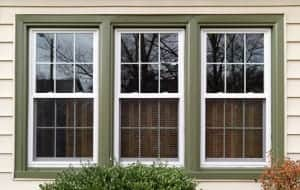 Before making a big purchase, it's always nice to get an idea of what you will be spending. Connect with us for quote and compare prices of the best rated replacement windows in Richmond VA.
When quoting the cost for replacement windows there's a lot more than the cost of a window that needs to be considered to get the real price. To that end, you most likely won't get an accurate quote unless you meet with a qualified replacement window company that can take measurements and examine the condition of your current home windows. For this reason we highly suggest not heavily relying on quotes given out by phone without an on-site examination. They never end up being the same.
There are so many benefits to replacing your windows. Whether your windows are in sore need of updating or you want better quality glass to keep your home safe, window replacement is nothing but beneficial.
Despite the benefits, one downside of replacement windows in Richmond, VA can be the high prices of getting a substandard window from a poor contractor. This is rightfully so– you do get what you pay for. However, it is important to make sure you're spending your money on the right materials, service, and overall longevity of your new windows.
We put together a guide to getting the best replacement windows in Richmond, VA for your investment. Check out our handy guide below!
Why Bother With Replacement Windows In Richmond, VA?
There are many reasons why you should consider seeking out quality replacement windows in Richmond, VA from a reputable roofing and window replacement contractor:
Noise cancellation. Old windows, especially if you live near train tracks or are in a part of Richmond where there is more noise pollution than average, are poor at keeping out sound. Newer, thicker, and more secure windows will keep loud noises out and can reduce shakiness and vibration in the foundation of your home.
Improved energy efficiency. New secure windows lead to less conditioned air or heated air escaping through loose cracks or poor insulation.
Value. Replacing your windows is a great way to increase the value of your home.
Longevity of heating and cooling systems. Replacing your windows won't just be more economical and ecological. Less stress will be put on your air-conditioning and/or heating units, meaning they will last much longer.
Safety. Higher quality modern glass and window locks are superior to materials and designs used years ago. Updating your windows can help prevent the potential for break-ins.
Curb appeal. Sparkling, new windows can do a lot for the outside (and inside) aesthetic of your home.
Easier operation. If you have windows in your home that are 20+ years old, you probably know how much of a pain they are to open and lock. New windows are more efficient and aren't stiff and stuck from years of use.
Replacement Windows In Richmond, VA – Comparing Prices
Ready to take the plunge into getting new windows for your home?
If you're the do it yourself type you might get a quality window for around $500 -$700, or less if you're willing to compromise efficiency (and you will).  Comparing the prices of replacement windows in Richmond, VA requires taking several factors into consideration. Even if you decide to go with the best company that offers replacement windows in Richmond, VA, the end price of your window replacement will depend on several things.
Rotting or damaged window frames.
Window replacement is much more than just popping in a few new panes of glass. Sometimes, especially in older homes, the window frame could be damaged by insects like termites or excess moisture and mold.
Try checking your window frames out. If the frame is unusually soft and appears to be visibly cracking, there is a pretty big chance it will need to be replaced before new windows can be installed.
Replacing the frame of your windows could almost double the overall cost of your window replacement.
Once the frame and window replacement is set and finished, you can take steps to prevent mold from coming back.
Types of window replacement.
Another big factor in the end investment cost of a window replacement will involve the size, quantity, type, and materials of your windows.
Standard double pane vinyl windows with professional installation are often the choice of many homeowners.
Wooden windows, although attractive visually, can be a bit more pricey. While it varies, a truly high quality window can cost homeowners around $1000 per installation. It should be noted that these numbers a ball park figures and that quotes vary greatly according to the homes condition and type of window purchased.
A full frame and window pane replacement can also be more costly, tacking on another $50 – $150 or so to labor fees.
Studies suggest that truly efficient windows pay for themselves, but it also helps to recognize just how much value new windows will add to your home. It may seem like spending several thousand dollars to replace all of your home's windows won't be worth the investment, but you could be looking at an 85% of more return on investment should you decide to sell your home.
Types of windows.
There are many different types of windows that are used in Richmond homes with their own unique perks and price ranges.
Double-pane
Double-pane glass is a type of glass used for windows that feature a pocket of space inside of the glass.
This "layered" effect helps manage climates in both the summer and winter in Richmond. Double-pane glass costs a bit more, but the overall investment typically pays for itself in saved heating and cooling costs.
Double-hung
Double-hung windows are windows that can be opened or closed from the top or bottom of the pane. These are one of the most common types of windows and are usually the least expensive choice.
Tilt-out windows
Tilt-out windows are windows that can be pulled out when opened. This type of window is useful because it allows for easy access to the outside of the window for quick cleaning.
While convenient and attractive, tilt-out windows are a bit pricier than double-hung windows.
High-performance glass
If you really want to invest in the best windows possible, consider looking into performance glass, or specialty glass.
From triple-pane windows to anti-impact glass to built-in shades, there are many options out there for more luxurious and useful windows.
These, of course, are more expensive. The benefits typically outweigh the extra cost, however.
The right contractor.
Another major factor involved in window replacement cost is the contractor that will be doing the installation and providing the new frames and windows in question.
The right contractor will be affordable, offer a free estimate, offer special financing options, and boast a Better Business Bureau accreditation. It is vital to find a contractor that is good at what they do, so you won't have to spend even more money on fixing their mistakes.
How was our guide to replacement windows in Richmond, VA? Tell us what you think, along with your replacement windows success story, in the comments section below!