Chesapeake
Locally Owned Qualified Roofing Contractor in Chesapeake, VA There is certainly no shortage of home improvement contractors to partner with in the Chesapeake, Virginia, area. However, as you do your research, you'll find that Paramount Builders is your best choice. Founded in 1991, we have long provided unparalleled exterior remodeling services to homeowners throughout the…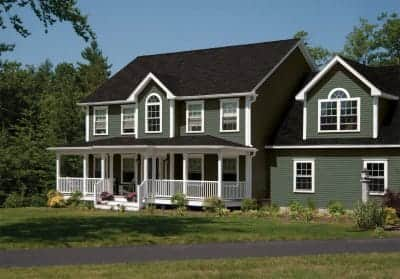 Locally Owned Qualified Roofing Contractor in Chesapeake, VA
There is certainly no shortage of home improvement contractors to partner with in the Chesapeake, Virginia, area. However, as you do your research, you'll find that Paramount Builders is your best choice. Founded in 1991, we have long provided unparalleled exterior remodeling services to homeowners throughout the East Coast region, leaving them blown away by the drastic improvements made to their homes. After all, it's always been our mission to improve our community one home at a time. We would love to make your home a part of that effort, so the next time it needs an upgrade, simply give us a call.
Roofing Companies Chesapeake – Roofing Contractors Providing Exceptional Products and Services to Homeowners
For many homeowners, curb appeal is a major priority. Because who doesn't want their home to be the envy of the neighborhood? If yours is a long way off from piquing the interest of neighbors and passersby, Paramount Builders is the home improvement contractor to call. No matter the service you're interested in, we will execute it in a way that maximizes your home's visual appeal. We can enhance your home's beauty by providing:
Window Replacement Chesapeake – Consider the Many Benefits of Having a Window Replacement Done at Your Home
We install Preservation's top-of-the-line vinyl replacement windows in a variety of popular styles so that we can meet whatever needs our customers have for their homes.
Asphalt Roofing
Our GAF Master Elite® certification, which is held by less than 3% of roofing contractors in the country, is proof that we are capable of providing flawless installations of the industry's best asphalt shingles. We offer Timberline HD® and Camelot® II lines, which are among the best-looking on the market.
House Siding
Preservation's vinyl siding can give your home a significant boost in beauty, especially with the availability of so many different styles. We can install clapboard, cedar shake, scalloped, Dutch lap, and board and batten siding in an eye-catching color.
Gutter Guards
When you look to a home improvement contractor for new gutter guards, you may not be thinking about the curb appeal involved. However, the LeafSlugger guards we install will beautifully enhance your home's curb appeal.
To learn more about what makes us such a popular home improvement contractor to work with in Chesapeake, VA, contact Paramount Builders today. Be sure to ask us about the affordable monthly payment plans we offer to homeowners who qualify.
Roofing Contractor Chesapeake – Contact Our Chesapeake Location
Please contact us for more information regarding your exterior remodeling project.