Camelot II Lifetime Designer Shingles (As Seen on TV)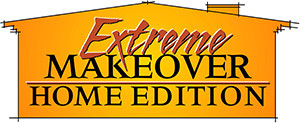 Affordable Luxury…Lifetime Designers shingles are only a fraction of the investment of traditional slate, wood shakes, or outrageously priced metal roofing.
Now, everyone can afford the beauty of a Camelot Roof!

Affordable Luxury…GAF Lifetime Designer shingles are only a fraction of the cost of traditional slate, wood shakes, or expensive metal roofing
Sophisticated Design…Artisan-crafted shapes combined with oversized tabs and a dimensional design result in a sophisticated beauty unmatched by typical shingles
Natural Color Palettes…Specially-formulated color palette is designed to accentuate the shingle's natural appeal
High Performance…Designed with Advanced Protection technology, which minimizes the use of natural resources while providing superior protection for your home
StainGuard Protection… Helps assure the beauty of your roof against unsightly blue-green algae
Safer…Class A fire listed from Underwriters Laboratories-the highest rating possible-and safer than wood shakes or some plastic/synthetic shingles, which carry only a Class C fire rating!
Stays In Place…Dura Grip adhesive seals each shingle tightly and reduces the risk of shingle blow-off. Shingles warranted to withstand winds up to 130 mph!
The Ultimate Peace of Mind…Lifetime ltd. Transferable warranty with Smart Choice Protection for the first ten years
Perfect Finishing Touch…For the best look, use premium Timbertex ridge cap shingles with StainGuard protection.