Best Replacement Windows 2020
Finding the Best Replacement Windows of 2020 Searching for the industry's best replacement windows in 2020 is more complex than finding the best ones even 10 years ago. With the advancements that have been made over the years, every manufacturer boasts about its innovative craftsmanship methods and top-of-the-line materials. But when you do your research…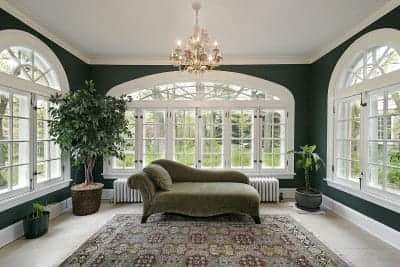 Finding the Best Replacement Windows of 2020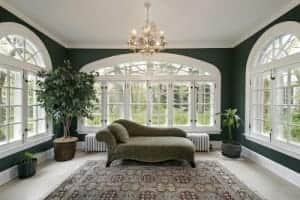 Searching for the industry's best replacement windows in 2020 is more complex than finding the best ones even 10 years ago. With the advancements that have been made over the years, every manufacturer boasts about its innovative craftsmanship methods and top-of-the-line materials. But when you do your research and evaluate all of your options, you will be in a better position to understand what qualities combine to make for the best replacement windows out there.
Features to Look for in Your New Replacement Windows
When you're looking for the best replacement windows for your home, there are plenty of characteristics to consider. There may be some options out there that offer different features and benefits, but the ultimate task should be to find one that is the complete package.
Visual Appeal
With most home improvement projects, aesthetic appeal is a big priority. That's why your new replacement windows should offer unparalleled beauty. With all of the styles, colors, and finishes available on the market, you should make a concerted effort to find the perfect look to complement your home.
Energy Efficiency
Regardless of where you live, energy efficiency is a must for your new windows. Why? Because having replacements with great efficiency features not only helps your home save energy by lightening the workload of your HVAC system but also can save you money in the long run. Windows with foam spacer systems rather than aluminum provide better thermal efficiency, as do vinyl frames.
Durability
Perhaps the most important characteristic you should have in mind is durability. After all, you want the best replacement windows of 2020 to be the best replacement windows for years to come. You can get optimal longevity out of your windows when they are crafted with vinyl frames, as that material won't rot, peel, crack, chip, or deteriorate over time. What's more, the convenience of windows that are maintenance-free is a further benefit.
How to Get the Most Out of Your New Replacement Windows
Once you've decided on the best replacement windows of 2020, you'll have to be sure that the company performing the installation does so with the utmost precision and care. You could have the perfect window that meets every one of your needs, but if it's not installed properly, you won't get to reap all of its benefits. Because of that, the installation process plays just as much of a role in determining the best option for your home as the actual features of the window itself.
Industry-Leading Replacement Windows From Paramount Builders
With so much to consider in your search for the best replacement windows, you may feel overwhelmed. But what if you didn't have to be? The reality is, you don't, at least not when you turn to Paramount Builders. We offer industry-leading windows from Preservation, one of the top manufacturers around. These replacements offer the best in terms of visual appeal, energy efficiency, and durability, plus we offer a variety of styles to assure that our customers find exactly what they want for their home. Our selection includes bay, bow, casement, double-hung, garden, and slider windows.
When you turn to us, you get Preservation's top-tier windows and Paramount Builders' flawless installation work. We have been installing these replacement windows since 1999, giving us unrivaled expertise that we have honed over the years. Our team has a strong track record, which is just another reason why you can rely on us to get the job done when you're ready to become an owner of the best replacement windows of 2020.
If you want more information about the replacement windows we offer homeowners throughout the East Coast region, contact Paramount Builders today.