Best House Siding 2020
Searching for the Best House Siding in 2020 Any investment you make in your home should be exactly that—an investment. No matter what it is, it needs to last for years to come so that you get your money's worth, right? That certainly applies to your choice of siding. If you're looking for the best…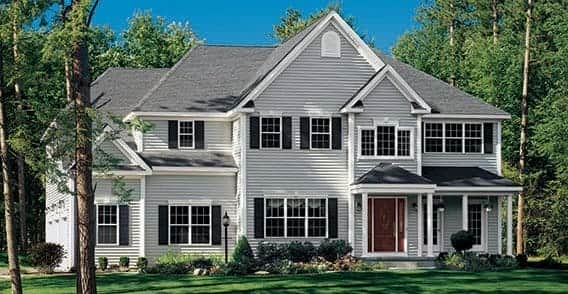 Searching for the Best House Siding in 2020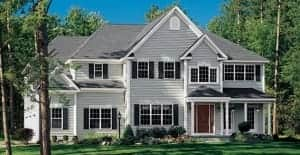 Any investment you make in your home should be exactly that—an investment. No matter what it is, it needs to last for years to come so that you get your money's worth, right? That certainly applies to your choice of siding. If you're looking for the best house siding in 2020, you need to be considering what will still stand as the best house siding in 2050.
The process of searching for the best house siding in 2020 is far more advanced than it used to be, as there are many different types out there to consider. But as you do your research, you'll soon find that vinyl siding is the best for your home, considering the wide variety of benefits it can offer different aspects of your home.
Why Vinyl Siding is Still Considered the Best House Siding in 2020
If you decide to invest in vinyl siding in 2020, you're sure to be pleased with yourself not only in the short term but also in the long run. Engineered to be exceptionally reliable, this type of siding will remain a staple of your home for decades to come, providing:
Outstanding Durability
Above all else, vinyl siding is wonderfully durable. Durability is one of the biggest keys in determining the best house siding in 2020 or any year, as all other benefits are rendered useless if the material doesn't hold up over time. Vinyl does stand the test of time, as it is resistant to chipping, peeling, cracking, warping, denting, sagging, and deteriorating. For decades to come, you can expect your vinyl siding to remain looking its best regardless of what Mother Nature throws its way.
Impressive Energy Efficiency
If you're tired of monthly energy bills that are astronomically high, vinyl siding could be the perfect solution. This type of siding can effectively reduce the amount of heat transfer into and out of your home, which can be beneficial in a variety of ways. For one, less heat transfer can make for more comfortable indoor temperatures year-round. But even better, your HVAC system's workload will be lightened at the same time. The ultimate result is one that will have both you and your wallet feeling good, as your energy rates can see a decrease as well.
Eye-Catching Beauty
While durability and energy efficiency are central to finding the best house siding, perhaps the most important factor is visual appeal. After all, your home's siding is what will draw the attention—positive or negative—of neighbors and passersby. Vinyl siding can be found in a variety of beautiful styles and vibrant colors, allowing you to find the perfect combination to suit your aesthetic preferences.
Investing in Industry-Leading Vinyl Siding With Paramount Builders
For homeowners in Virginia, as well as Jacksonville, Florida, the best source for a vinyl siding installation is Paramount Builders. We offer Preservation's industry-leading siding, which comes with many added benefits for your home. It is infused with a non-toxic additive to prevent termite infestation, which makes it even more durable. Plus, it is installed over a thick layer of ClimaShield® foam underlayment, helping it make a complete weather seal around your home that ensures even better energy efficiency. And of course, with us, you'll be able to find the right style—we offer clapboard, cedar shake, Dutch lap, scalloped, and board and batten—and color. Once you find the right look, your home is sure to draw the envy of anyone who lays eyes on it.
To learn more about why vinyl siding will be the best house siding for you in 2020 and beyond, contact Paramount Builders today. We would love to show you the stellar customer service that has earned us a consistent A+ rating with the Better Business Bureau for so many years.