Paramount Builders is Your Source for Replacement Windows, Vinyl Siding, Roofing Contractors, and More in Richmond, VA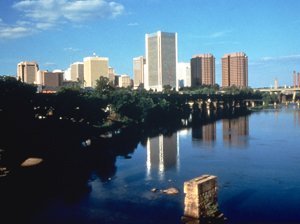 Since 1991, Paramount Builders has been a leading provider of vinyl siding, replacement windows, roofing contractors, and other exterior remodeling products and services in Richmond, Virginia, and the entire East Coast region. Our family-owned company has gained valuable industry knowledge and experience over the years, allowing us to provide an unparalleled level of workmanship to improve our community one home at a time.
One of the most impressive aspects of the products we offer are their energy efficiency. For example, our Preservation triple-pane vinyl replacement windows feature SST foam spacer systems that are much less conductive than traditional aluminum box spacers. Additionally, our vinyl siding is installed over an insulating layer of foam available today. These products can even lead to year-round energy savings by helping your home maintain a comfortable indoor temperature, minimizing the burden placed on your HVAC system.
In addition to the energy efficiency of many of our products, there are a number of other advantages to choosing Paramount Builders to transform the exterior of your Richmond home, including that:
We have aligned ourselves with some of the industry's top manufacturers to install products that offer the most in terms of both style and functionality
We have exceptional warranties for products and labor, so you can trust that your investment is protected
Our employees display the highest level of craftsmanship while completing every installation job, and have the knowledge and experience to get the job done right the first time
We have earned an A+ rating with the Better Business Bureau in addition to numerous other awards and accolades that stand as a testament to our exceptional customer service
We offer low monthly payment options for qualifying homeowners to help ease the financial burden of undergoing a home improvement project
If you're interested in learning more about the products and services we offer to transform the exterior of your Richmond, VA, home, contact Paramount Builders today. We look forward to showing you why we have been a trusted source for replacement windows, vinyl siding, roofing contractors, and more since 1991.
Paramount Builders Inc
Address :
9710 Farrar Court #N,
Richmond,
VA – 23236
USA.
Tel : (804) 726-6900