30 years of exceptional service and high quality products.
Paramount Builders, Inc. is a family-owned, professional exterior remodeling company that has been improving the East Coast community one home at a time since 1991.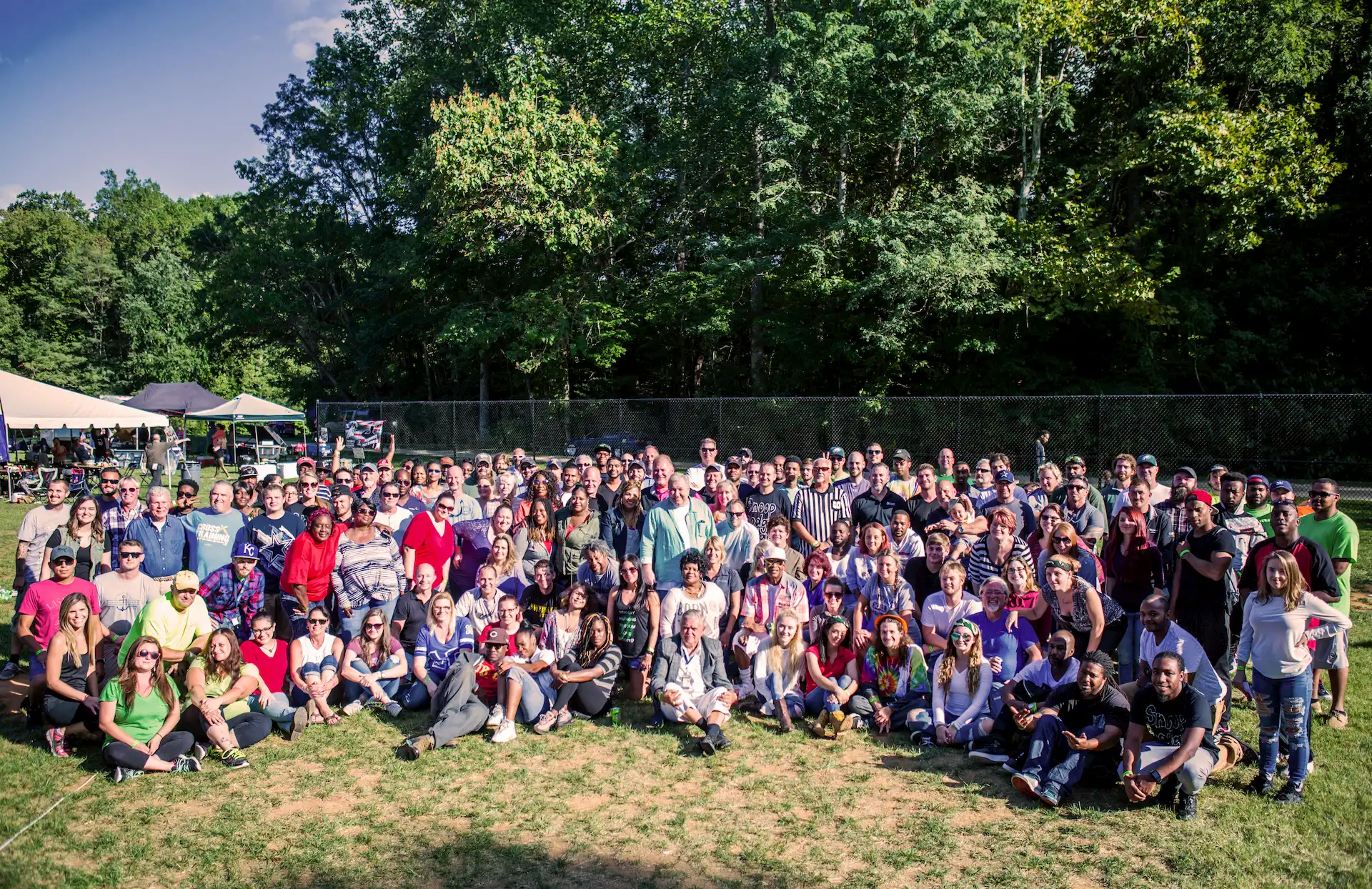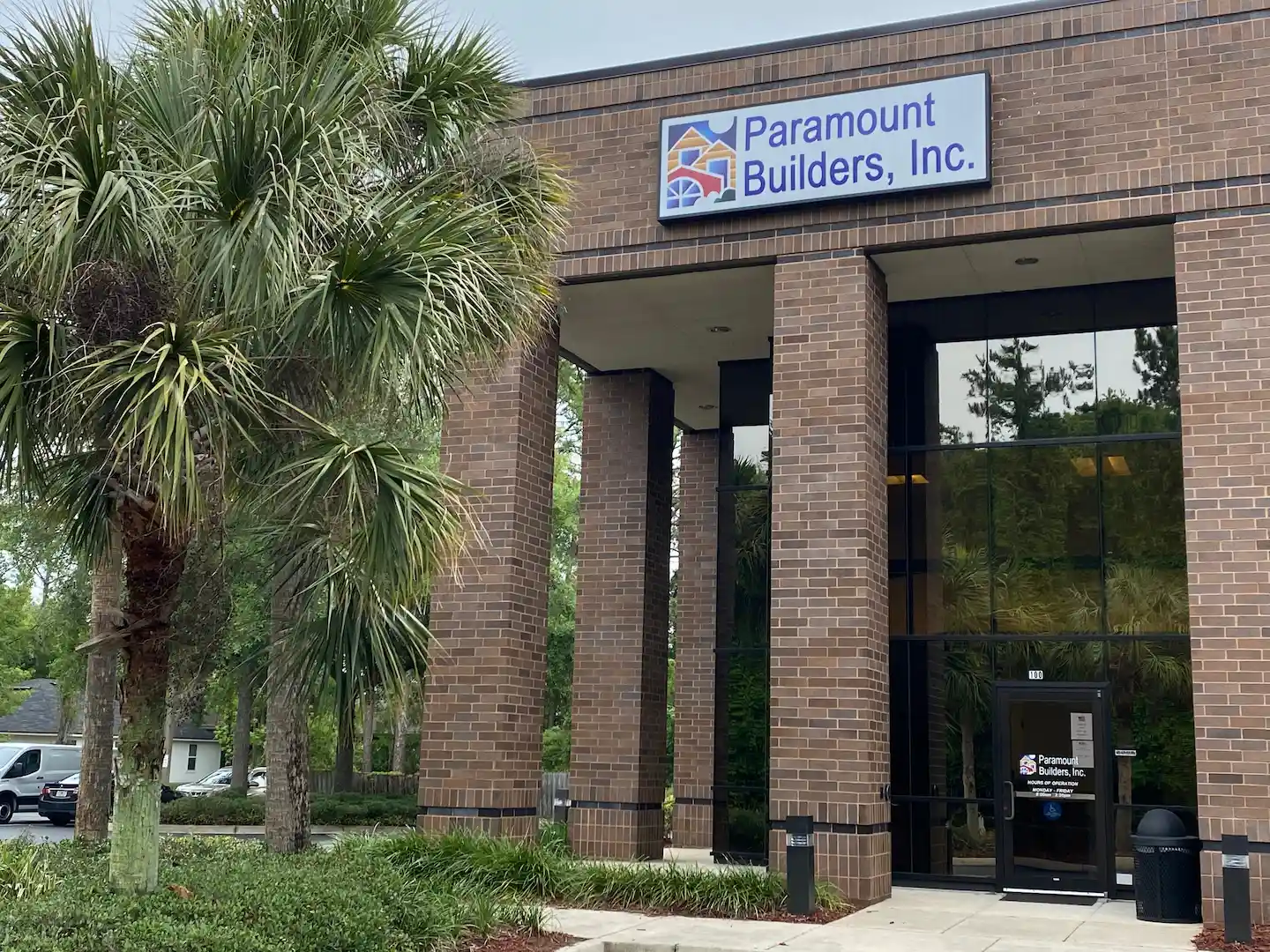 Building Dreams: The Paramount Builders Story of Commitment and Excellence
Company History
For over 32 years, Paramount Builders has been more than just a home improvement company—it's been a dream maker. Nestled in the heart of Virginia Beach, Virginia, we've been helping homeowners across the Mid-Atlantic region transform their houses into their dream homes.
Our story began in 1991 when our founder, Ed Augustine, envisioned a business that was more than just a service provider. He wanted to establish a company that could truly partner with homeowners, providing them with high-quality, energy-efficient solutions that would enhance their homes and their lives.
From our humble beginnings, our mission has always been clear: to deliver exceptional service and high-quality products. This commitment is reflected in the dedication and skill of our professional team, who put their heart and soul into every project, ensuring it's completed to the highest standards.
Today, Paramount Builders stands as a trusted and respected name in the home improvement industry. We've earned this reputation through our unwavering commitment to quality, reliability, and unparalleled customer service. Yet, what truly sets us apart is our core values of honesty, integrity, and excellence, which guide everything we do.
As we look to the future, we continue to grow and expand our services, ensuring we can meet the evolving needs of homeowners. But no matter how much we grow, we remain true to our roots. At Paramount Builders, we're not just improving homes—we're helping to build dreams. And that's a commitment we're proud to uphold, today and always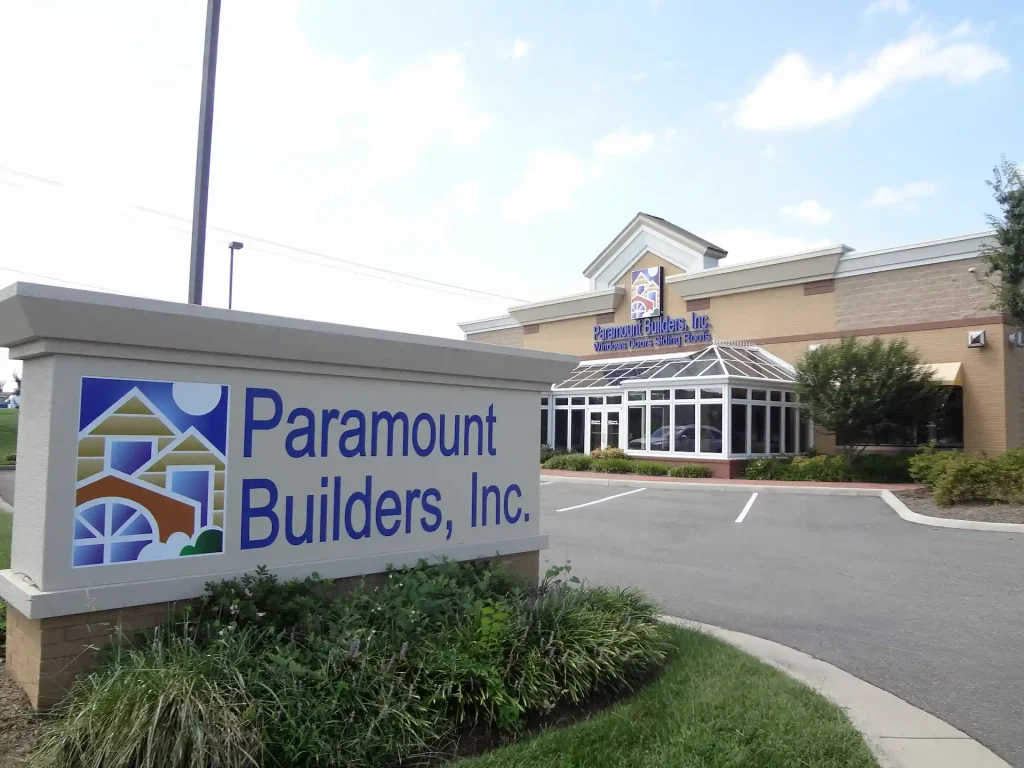 Company Timeline
One Home at a Time
The Mission of Paramount Builders is to Improve Our Community One Home at a Time. As a company, our goal is to establish the highest standard of excellence and integrity for our industry, in our market and beyond
Gene Augustine, father of Ed, begins his career in the Home Improvement Industry

 

Ed Augustine opens Paramount Builders on Cleveland St. in Virginia Beach

Paramount Builders opens second location in Newport News

Paramount Builders breaks ground on its current Corporate Office on Central Dr. in Virginia Beach

Paramount Builders opens their Chesapeake office

Paramount Builders expands operations to Central Virginia opening an office in Richmond

Paramount Builders is featured on the cover of Qualified Remodelers Magazine, as one of the fastest growing home improvement companies in the nation.

Home Improvements Fastest Growing Company

In the 2000's Paramount continued to grow every year at an extremely rapid pace, being recognized with many prestigious awards along the way; including The Preservation Dealer of the Decade Award.

Introduction of Roofing to our product lines, now our largest portion of the company!

Paramount's current Corporate Office in Richmond

Outgrowing our previous facility, Paramount Builders moves to Richmond's West End, expanding operations and capabilities to serve our customers

GAF Presidents Club Award

Awarded GAF Presidents Club Award. Fast forward to today, we are now one of only 30 GAF 3-Star Presidents Club Awards winners in the entire country!

Paramount Builders continues to expand, opening an office in Jacksonville, Fl.

Legend of Home Improvements

Ed Augustine nominated into the "Legends of Home Improvement" Hall of Fame

Paramount Builders celebrates 30 years of success and counting

Paramount Builders expands into the interior home improvement area, opening a shower and bath division in its Virginia markets, exclusively offering the Kohler LuxStone Brand
Our Team
Meet our Executive Team
Vice President of Marketing

Taylor Kool

Vice President of Marketing

Growing up in the automotive sales industry with his family's local dealership, Taylor has learned the ins and outs of sales and marketing. After a few years of outstanding work on our sales team and in management, Taylor transitioned into our Marketing department and has been overseeing our call centers, branding, lead management, and direct marketing since January 2021. Taylor is innovative and always open to improving customer communications. Taylor and his wife along with their three kids live in the Tidewater area.

Mike Finley

Vice President of Sales

Michael Finley began his career at Paramount Builders as a Sales Representative over 25 years ago. Michael has served many roles in our sales department. Michael is our trusted sales trainer and oversees all of our Sales teams for Paramount Builders. He is our favorite motivator and is constantly finding new ways for our team to better their interactions with our customers. Michael travels to all of our branches to mentor sales representatives and management.

Guy Stello

Chief Financial Officer

Guy has experience as a CFO in industries as varied as office technology, and distribution, as well as over a decade in the home improvement industry prior to his tenure at Paramount Builders. He holds an accounting degree from Bucknell University and was also a CPA in public practice in Virginia. Prior to his financial career, he served in the United States Navy as a Naval Flight Officer. He continued his financial education with an MBA from the College of William & Mary. He currently serves as the Chief Financial Officer of Paramount Builders.
Awards, Certifications, and Affiliations
Our Distinctions: A Display of Quality
We are proud to showcase our achievements and recognitions that reflect our commitment to excellence in everything we do. Here are just a few of our favorites:
A+ Rating with the BBB

Certification

Recognizing consistently excellent customer service and proactive dedication to resolving any problems.

Proud Member Since 1991

Angie's List Super Service Award

Award

This award is given to top-rated service professionals in the Angi network, recognizing those who exemplify exceptional quality, service, and value to their customers

Virginia Values Veterans Certified

Certification

The Virginia Values Veterans (V3) Program is an official Commonwealth of Virginia, Department of Veterans Services Program. The V3 program helps employers develop and implement long-term strategies and nationally recognized best practices in recruiting, hiring, and retaining Veterans.

Qualified Remodeler Top 500

Award

#74 in the Nation (2022)

This is an ongoing recognition program in the remodeling industry that tracks the largest and fastest-growing companies, based on remodeling dollar volume, total years in business, industry association membership, industry certification, and industry awards.

Hampton Roads Top Workplace

Award

Top Workplaces seeks to recognize employers who acknowledge their best asset: their employees.

This awards program celebrates the best companies in the Hampton Roads business community.

Best Of Awards Virginia

Award

Over 30 categories won!

Each year for over 30 years, Virginia Media has been showcasing all the local favorites in the Hampton Roads area.

GAF Premium System Professional

Award

The GAF Premium Systems award is an honor given to contractors who consistently install roofing systems with a high level of quality and provide their customers with the highest level of protection offered by GAF. This award recognizes contractors who go above and beyond to ensure customer satisfaction and offer enhanced warranties and system selling.

GAF President's Club Award

Award

GAF's Top Award

1 of 30 recipients nation-wide
The badge says that over the course of the prior year, the company installed a minimum number of complete GAF roofing systems that qualify for GAF's highest warranties while maintaining consistently excellent customer reviews. If you're looking for experience and excellence in residential roofing, no other designation means as much.

GAF Triple Excellence Award

Award

Composed of the Installation Excellence, Consumer Protection, and Training Excellence Awards, it is given to contractors who provide high-quality roof installations and consumer protection and are committed to ongoing training​

GAF Master Elite Award

Award

A recognition for the top 1% of Master Elite contractors nationally, it is given to those who meet a range of requirements, including proper licensing, a strong reputation, and a commitment to ongoing professional training

Preservation Dealer of the Decade

Award

This award is given to companies with significant contributions and achievements in the home improvement industry over a decade

Preservation Dealer of Distinction

Certification

This award signifies one of the most trusted names in the home improvement business, given to those who meet high standards

Kohler LuxStone Shower Exclusive Dealer

Certification

Virginia's Exclusive Kohler LuxStone dealer. Your only place to find LuxStone crushed stone shower systems that exemplify elegance and beauty. Backed by the Kohler brand in business for 150+ years.

Some of our other prestigious awards and certifications include but are not limited to; National Homebuilders Association member, Talk of the Town Richmond award winner, Remodeling Magazine Top 550, Inside Busineness Roaring 20's, Vinyl Siding Institute, Energy Star Rating, Recovery for Life – Life Changer Award, Legends of the Home Improvement Industry Award, and many more.
Testimonials
Hear from the homeowners we've served
Good experience and very happy with end results.

They did an exceptional job on our windows. They did not make a mess in our home and were very professional. They were not the cheapest but not the most expensive company either. But they made us a good deal and everything was top notch from the first meeting till completing the job. Will definitely use them again.

Work crew started the day early and completed job in 1 day.  Included clean-up.  Extremely professional and the finished job looks great!  Very happy with the work!

Replaced two casement and one fixed windows in the dining room.  Work was completed by the date I requested.  Quality of the materials is awesome.  Installers were very friendly and respectful of my home.  Only taking away 1 star (1/2 star really) because interior trim has gaps at miters, but nothing I cant fix.

The work crew was fantastic. Estimated two days to complete and finished in one; and that on a holiday.

The guys that were here were exceptional.  They moved some things that needed to be moved and the craftsmanship is superb.  A lot of attention to detail.

They were very good. I would highly recommend them to others. I look forward to working with them again for the other half of my home.

The installers were very polite, efficient, and professional.  Excellent work.  Maintained a clean work area and did a final cleanup at the end of the job.

My work is not done yet but i was very pleased with the young man who came out, he spent lots of time with me and was very pleasent he explained every detail to me, my work is being done this week, and I know it will be done right.

Going into the project I knew it would be costly to replace all of our windows and it was but the quality of the window seems to be outstanding. One example of the difference is since the replacement, I noticed right away the difference because I couldn't hear the sounds even cars going down our street outside while sitting in the living room.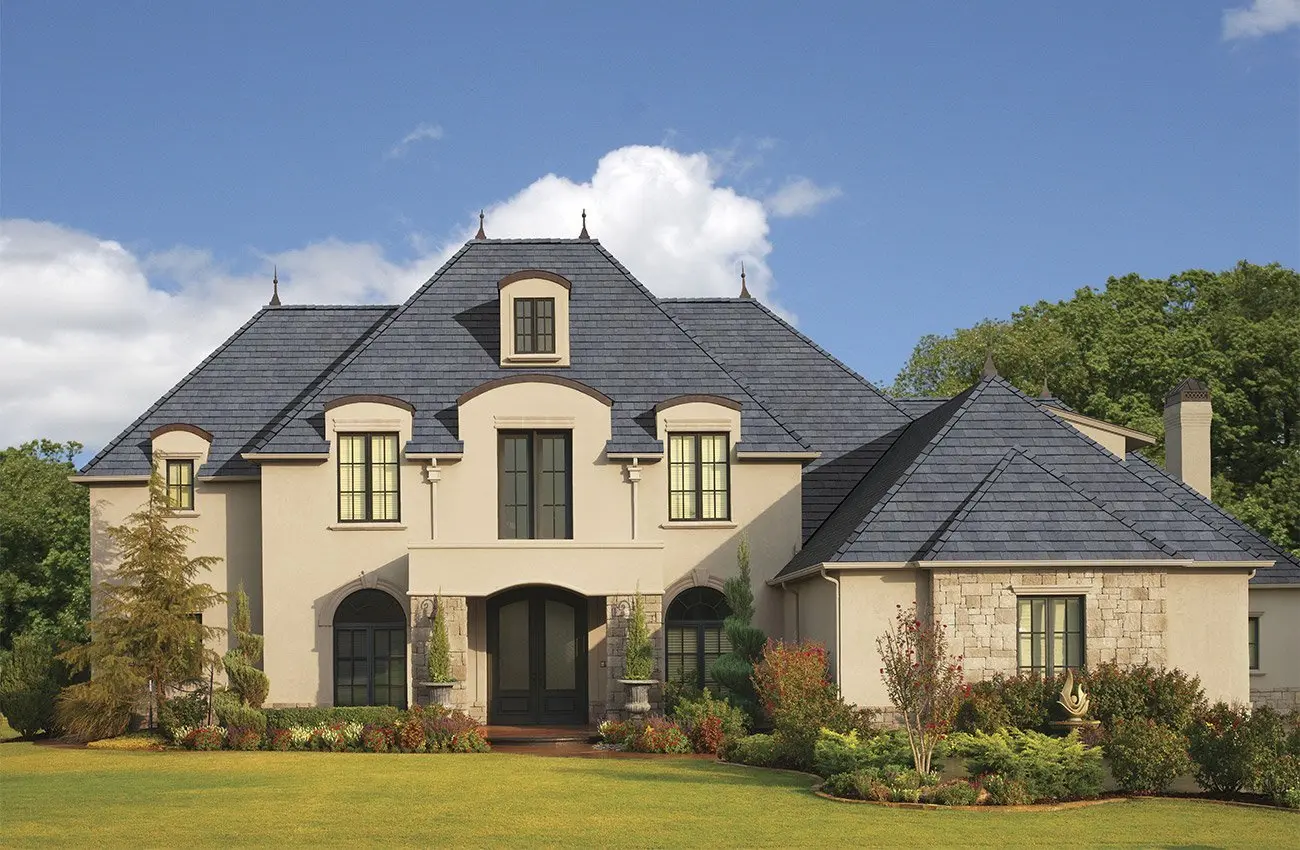 Did you like our offer? Book an appointment now.
Discover the Latest Tips and Trends in Home Improvement
Be sure to check out our latest blog posts to stay up-to-date with the latest in home improvement. Whether you're looking for inspiration, advice, or just a little bit of knowledge, our blog has something for everyone.